 News
The Doors / London Fog 1966
CD-only version of 2016 box set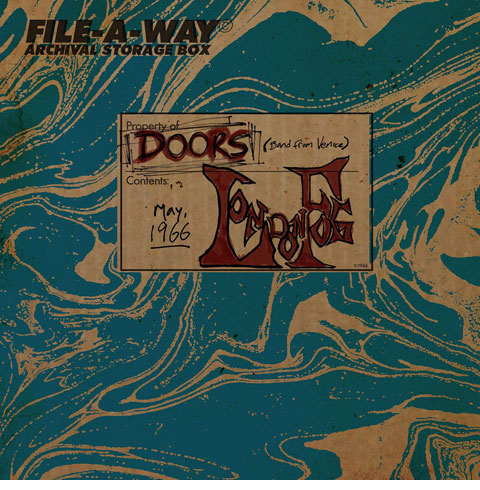 The Doors' London Fog 1966 set which was issued in late 2016 as box set will be available as a standalone CD edition from August.

London Fog unearthed audio recorded at the LA club of the same name and these earliest recordings of the band find the quartet mixing blues covers with early versions of Doors originals (Strange Days and You Make Me Real).

Previously, this content was offered as a slightly inflated box set featuring the CD, a ten-inch vinyl record, various items of replica memorabilia.

Now you can just buy the CD for less than £10 in the UK, although the box set (limited to 18,000 units) is still readily available.

London Fog 1966 is released on CD on 23 August 2019.


Compare prices and pre-order
The Doors
London Fog 1966 - CD edition
Compare prices and pre-order
The Doors
London Fog 1966 box set
1. Tuning (I) [Live at London Fog 1966]
2. Rock Me (Live at London Fog 1966)
3. Baby Please Don't Go (Live at London Fog 1966)
4. You Make Me Real (Live at London Fog 1966)
5. Tuning (II) [Live at London Fog 1966]
6. Don't Fight It (Live at London Fog 1966)
7. I'm Your Hoochie Coochie Man (Live at London Fog 1966)
8. Strange Days (Live at London Fog 1966)
9. Lucille (Live at London Fog 1966)