 News
Toyah / The Blue Meaning reissue
The reissue series continues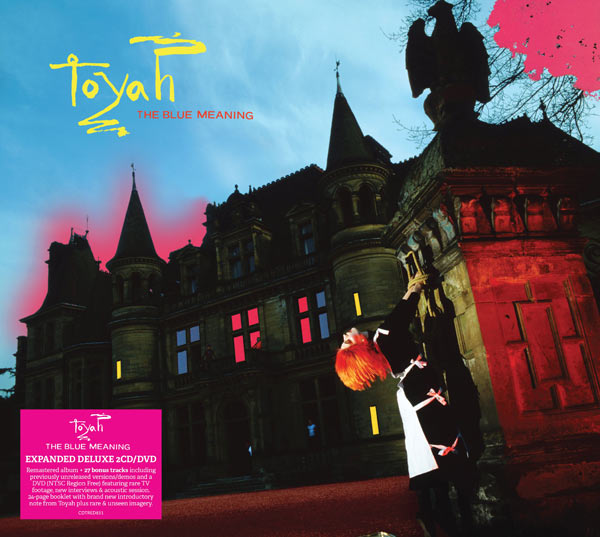 Toyah's 1980 album The Blue Meaning has been remastered and will be reissued as an expanded 2CD+DVD set and on limited neon pink vinyl.

Originally released by Safari Records, the album was really the first 'proper' Toyah long-player (Sheep Farming in Barnet had started out as an EP). 'Toyah', let's not forget, was a band and the members, at this point, were Joel Bogen, Pete Bush, Toyah Willcox, Steve Bray and Charlie Francis.
The Blue Meaning peaked at number 40 on the main UK album chart, although it reached the top of the 'indie' album chart at the time. The album features the single 'Ieya'.
The 2CD+DVD reissue features 27 remastered bonus tracks such as single mixes, live tracks, rarities and unheard demos. The unreleased tracks include 'Silence Won't Do' and 'Jack & Jill' and this package also features the original, early version of 'It's A Mystery' by Blood Donor feat Toyah Willcox (a song that, of course, became Toyah's first hit when they recorded it in 1981).
The DVD (region-free, NTSC) features a couple of rare archive BBC TV performances of 'Mummies' and 'Danced' from Friday Night, Saturday Morning (November 1980) but otherwise contains new interviews with Toyah Willcox and some 2020 acoustic sessions.
The deluxe set comes with a 24-page booklet with an introduction from Toyah and sleeve notes from Craig Astley.
The vinyl version is album-only and is pressed on 'limited edition' neon pink vinyl, a nod to Toyah's hair colour at the time.
The Blue Meaning will be reissued on 28 May 2021 via Cherry Red.
Compare prices and pre-order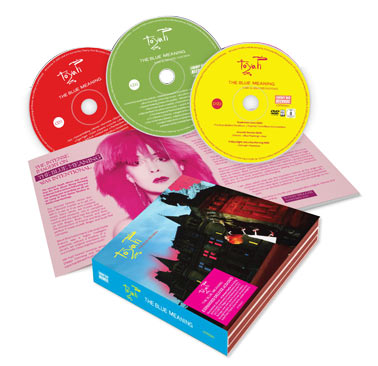 Toyah
The Blue Meaning 2CD+DVD
Compare prices and pre-order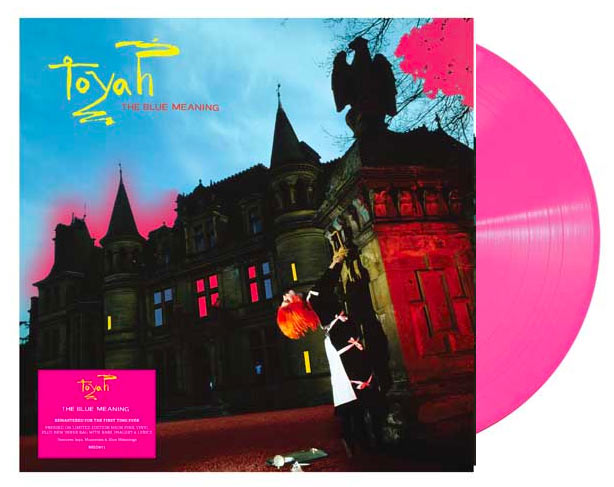 Toyah
The Blue Meaning - limited neon pink vinyl LP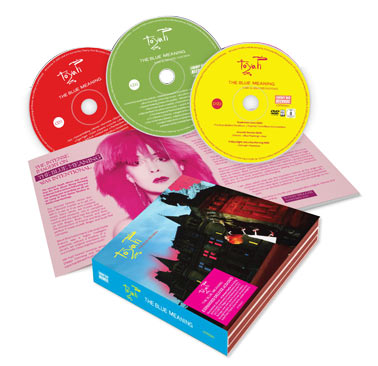 The Blue Meaning 2CD+DVD deluxe edition
CD 1
1. IEYA
2. SPACED WALKING
3. GHOSTS
4. MUMMIES
5. BLUE MEANINGS
6. TIGER! TIGER!
7. VISION
8. INSECTS
9. LOVE ME
10. SHE
BONUS TRACKS
11. SILENCE WON'T DO*
12. JACK & JILL*
13. COTTON VEST
14. THE MERCHANT & THE NUBILE
15. DANCED (SESSION VERSION)
16. LAST GOODBYE (SESSION VERSION)*
17. LOVE ME (SESSION VERSION)*
18. IEYA (SINGLE VERSION)
19. HELIUM SONG (SPACED WALKING)^
* Previously unreleased
^ Previously unreleased digitally
CD 2
1. LOVE ME (LIVE AT ICA LONDON)*
2. WAITING (LIVE AT ICA LONDON)*
3. IEYA (LIVE AT ICA LONDON)*
4. BLUE MEANINGS (ALTERNATE VOCAL)*
5. SHE (ALTERNATE VOCAL)*
6. SPACED WALKING (HELIUM ACAPELLA)*
7. GHOSTS (INSTRUMENTAL)*
8. MUMMIES (INSTRUMENTAL)*
9. VISION (INSTRUMENTAL)*
10. SILENCE WON'T DO (ALTERNATE VOCAL)*
11. JACK & JILL (ALTERNATE VOCAL)*
12. THE MERCHANT & THE NUBILE (ALTERNATE VOCAL)*
13. IT'S A MYSTERY (ORIGINAL VERSION) by BLOOD DONOR FEAT. TOYAH WILLCOX
14. ANGELS & DEMONS (DEMO)*
15. YOU'RE MY HERO (DEMO)
16. SPHINX (INSTRUMENTAL DEMO)*
17. WALKIE TALKIE (INSTRUMENTAL DEMO)*
18. ANTHEM (INSTRUMENTAL DEMO)*
* Previously unreleased
DVD (NTSC, Region-free)
1. THE STORY BEHIND THE ALBUM:
TOYAH INTERVIEW 2020
2. TRACK BY TRACK ALBUM COMMENTARY:
TOYAH INTERVIEW 2020
3. GHOSTS:
ACOUSTIC SESSION 2020
4. BLUE MEANINGS:
ACOUSTIC SESSION 2020
5. IEYA: ACOUSTIC SESSION 2020
6. DANCED: FRIDAY NIGHT, SATURDAY MORNING 28/11/1980
7. MUMMIES: FRIDAY NIGHT, SATURDAY MORNING 28/11/1980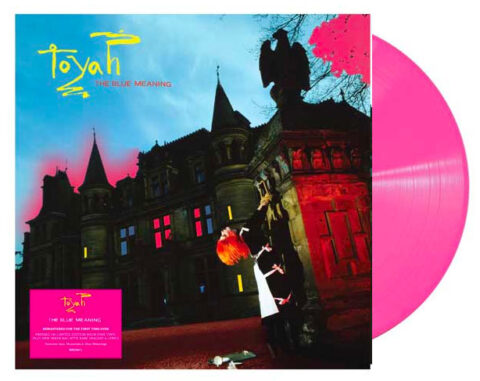 The Blue Meaning vinyl LP
Side One
IEYA
SPACED WALKING
GHOSTS
MUMMIES
BLUE MEANINGS
Side Two
TIGER! TIGER!
VISION
INSECTS
LOVE ME
SHE