 News
Ultravox / Rage in Eden deluxe reissue
Expanded CD box features Steven Wilson surround mix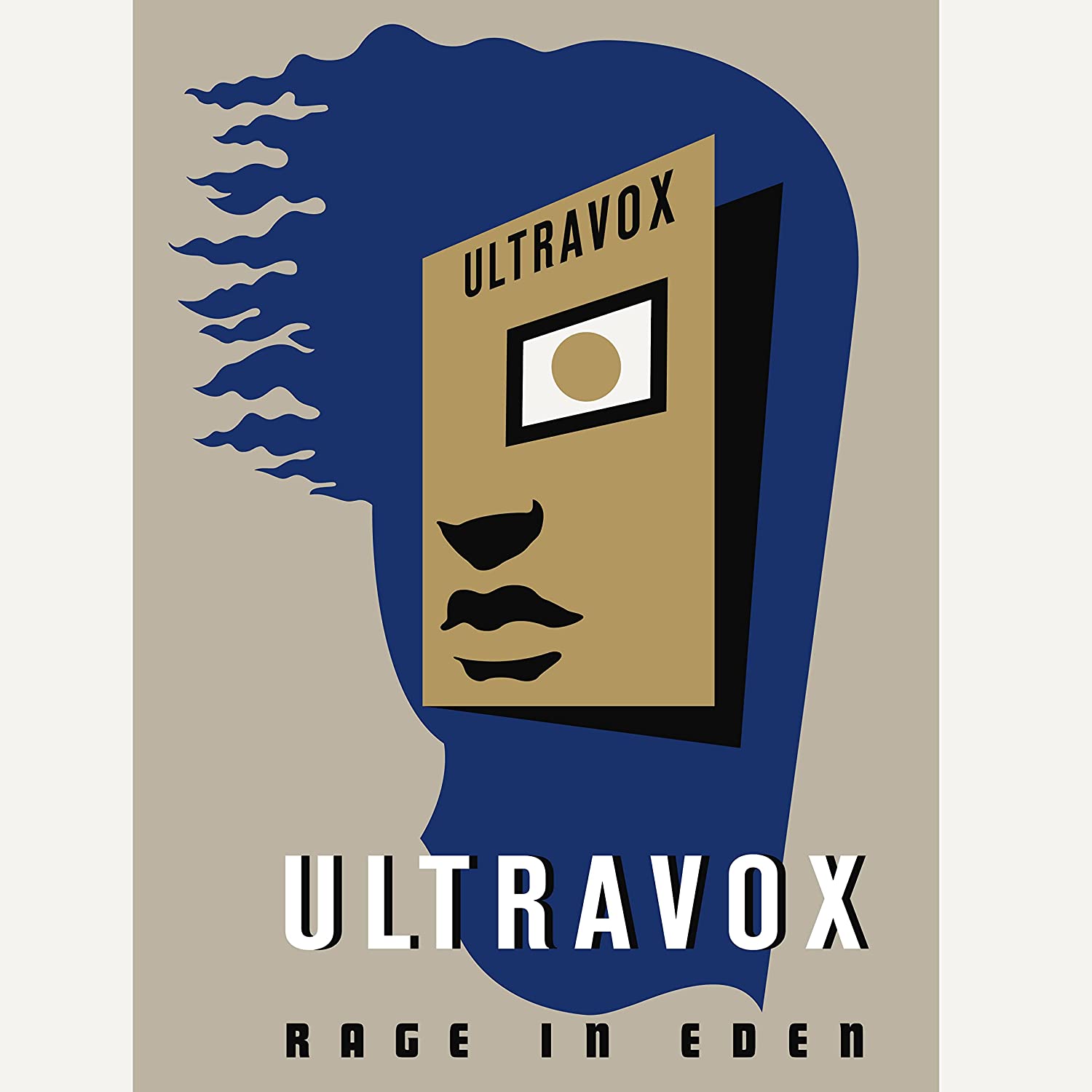 Utravox's 1981 album Rage In Eden is expanded and reissued across a number of formats in September, including a 5CD+DVD box with a Steven Wilson spatial audio mix.
Originally released in October 1981, as with the bands previous two albums, Rage In Eden was produced by Conny Plank at his studio in Cologne during the summer of that year. The band decided to enter the studio with nothing prepared, challenging themselves to take advantage of the studio as an instrument as much as possible.
The recording process lasted three months and while the band continued with the electronic new wave style they developed on their previous album, Vienna, this time they strove to create a more complex and introspective sound.
On release, Rage in Eden was another top 5 album for Ultravox (in Britain), hitting #4, a position below the #3 peak of Vienna. The two singles 'The Thin Wall' and 'The Voice' were both top 20 hits in the UK. The album's artwork was designed by Peter Saville.
The new reissue of Rage in Eden echoes the formats of the 2020 Vienna re-release. A large format 5CD+DVD deluxe edition features the original version of the album, a new Steven Wilson stereo remix, a disc of singles/remixes/b-sides/rehearsals and then two more CDs with a newly-mixed and previously unreleased concert recorded at Hammersmith Odeon in October 1981. The audio-only DVD contains a new 5.1 Surround Sound Mix of the album and B-sides by Steven Wilson, along with 24/96 hi-tes audio of the new mixes and the original 1981 album/B-sides audio.
A 4LP clear vinyl box set offers the original version of the album, singles and B-sides and the full Hammersmith concert, while a 2LP half-speed mastered black vinyl edition features the original album plus singles/B-sides on the second record. A third vinyl variant – a picture disc – is available, only via the official Ultravox shop.
Rage in Eden is released on 30 September 2022 via Chrysalis Records.
Compare prices and pre-order
Ultravox
Rage in Eden 5CD+DVD super deluxe
Compare prices and pre-order
Ultravox
Rage in Eden 4LP vinyl box set
Tracklisting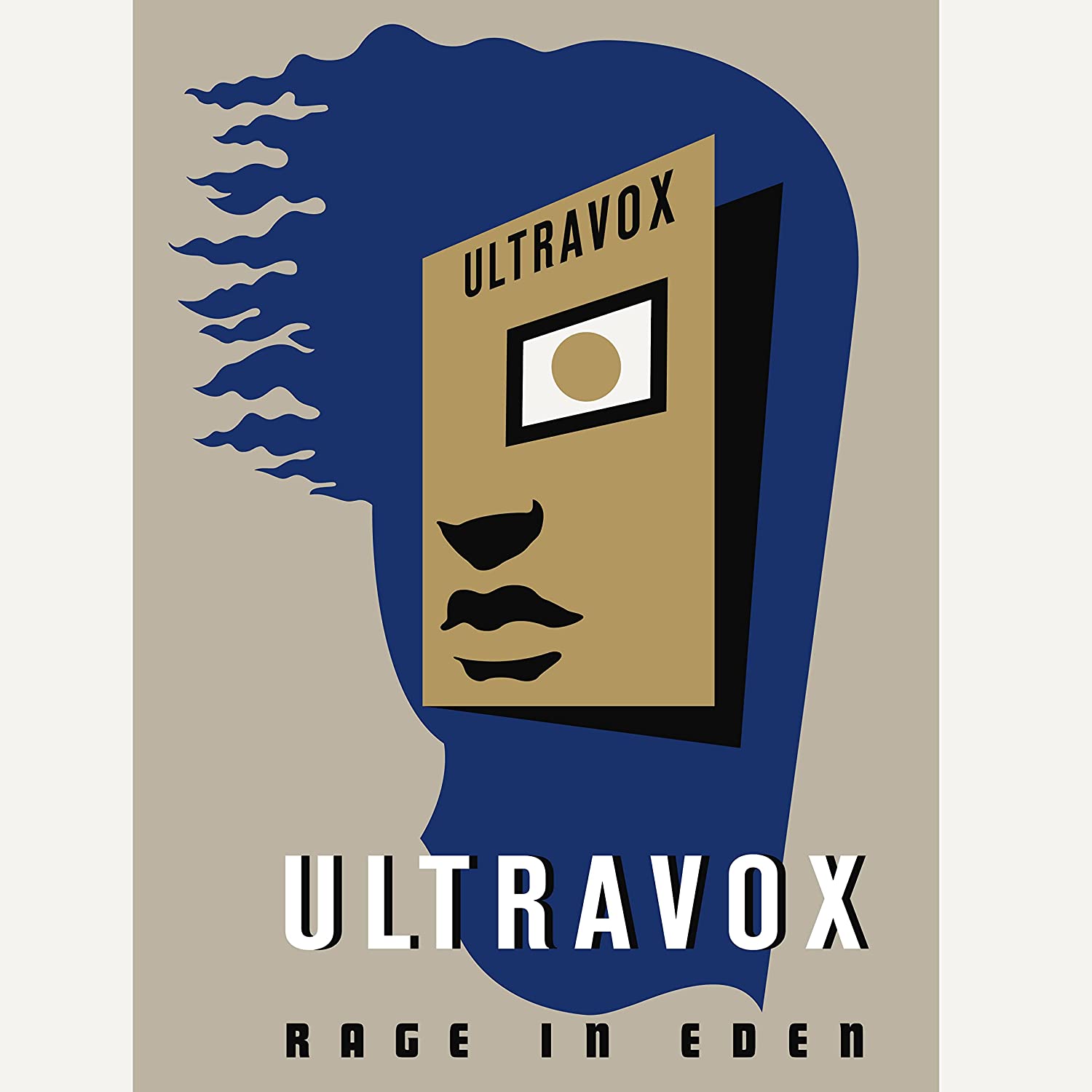 Rage in Eden Ultravox
/
reissue
CD 1: Rage In Eden [Original 1981 Analog Master]

The Voice
We Stand Alone
Rage In Eden
I Remember (Death In The Afternoon)
The Thin Wall
Stranger Within
Accent On Youth
The Ascent
Your Name (Has Slipped My Mind Again)

CD 2: Rage In Eden [Steven Wilson Stereo Mix] – Previously Unreleased

We Stand Alone
Rage In Eden
The Thin Wall
Stranger Within (Full Length Version)
Accent On Youth
The Ascent
Your Name (Has Slipped My Mind).
I Never Wanted To Begin
Paths And Angles
I Remember (Death In The Afternoon) [Steven Wilson Work In Progress Mix]
Your Name (Has Slipped My Mind) [Steven Wilson Work In Progress Mix]

CD 3: Rarities: Singles/B-Sides/Rehearsals

The Thin Wall [Single Version]
I Never Wanted To Begin [7" Version]
I Never Wanted To Begin [Extended Version]
The Voice [Single Version]
Paths & Angles
Private Lives [Live at Crystal Palace 13/6/81]
All Stood Still [Live at Crystal Palace 13/6/81]
I Remember (Death In The Afternoon) [Instrumental Cassette Rehearsal] – Previously Unreleased
Accent On Youth [Instrumental Cassette Rehearsal] – Previously Unreleased
Paths & Angles/The Thin Wall [Instrumental Cassette Rehearsal] – Previously Unreleased
Untitled I [Cassette Rehearsal] – Previously Unreleased
Untitled II [Cassette Rehearsal] – Previously Unreleased
The Thin Wall [Work In Progress Mix]
Stranger Within [Work In Progress Mix]
The Voice [Work In Progress Mix] – Previously Unreleased
We Stand Alone [Work In Progress Mix] – Previously Unreleased

CD 4: Live at Hammersmith Odeon 16/10/1981 [Part I] – Previously Unreleased

The Thin Wall
New Europeans
Sleepwalk
I Remember (Death In The Afternoon)
Stranger Within
X
Rage In Eden

CD 5: Live at Hammersmith Odeon 16/10/1981 [Part II] – Previously Unreleased

Accent On Youth
The Ascent
Your Name (Has Slipped My Mind Again)
Vienna
Passionate Reply
Passing Strangers
We Stand Alone
All Stood Still
The Voice.

DVD (Audio only)

'Rage In Eden' Album and B-Sides


Steven Wilson Mixes [24/96 5.1 Surround Mix * / DTS 96/24 5.1 Surround Mix / DOLBY AC3 5.1 Surround Mix / 9624 LPCM Stereo Mix]

'Rage In Eden' album and B-Sides – Original 1980 Production

Masters: [96/24 LPCM Stereo Mix]

* Previously Unreleased

LP 1: Original Album

The Voice
We Stand Alone
Rage In Eden
I Remember (Death In The Afternoon)
The Thin Wall
Stranger Within
Accent On Youth
The Ascent
Your Name (Has Slipped My Mind Again)

LP 2: Singles/B-Sides

The Thin Wall [Single Version]
I Never Wanted To Begin [7" Version]
I Never Wanted To Begin [Extended Version]
The Voice [Single Version]
Paths & Angles
Private Lives [Live at Crystal Palace 13/6/81]
All Stood Still [Live at Crystal Palace 13/6/81]

LP 3: Hammersmith Odeon 16/10/81 [Part 1]

The Thin Wall
New Europeans
Sleepwalk
I Remember (Death In The Afternoon)
Stranger Within
Mr. X
Rage In Eden

LP4: Hammersmith Odeon 16/10/81 [Part 2]

Accent On Youth
The Ascent
Your Name (Has Slipped My Mind Again)
Vienna
Passionate Reply
Passing Strangers
We Stand Alone
All Stood Still
The Voice

LP 1: Original Album

The Voice
We Stand Alone
Rage In Eden
I Remember (Death In The Afternoon)
The Thin Wall
Stranger Within
Accent On Youth
The Ascent
Your Name (Has Slipped My Mind Again).

LP 2: Singles/B-sides

The Thin Wall [Single Version]
I Never Wanted To Begin [7" Version]
I Never Wanted To Begin [Extended Version]
The Voice [Single Version]
Paths & Angles
Private Lives [Live at Crystal Palace 13/6/81]
All Stood Still [Live at Crystal Palace 13/6/81]