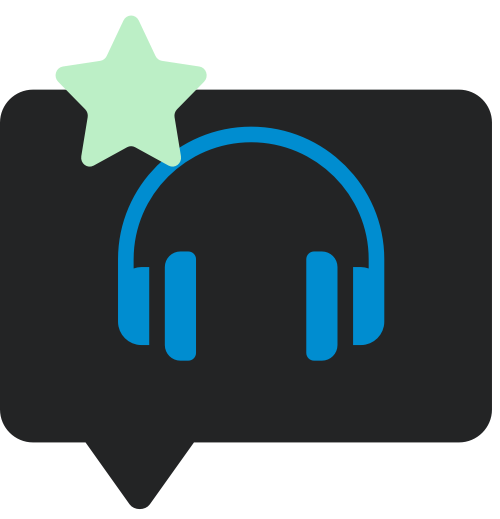 Reviews
Duran Duran / All You Need Is Now / Review
In 1987 Elvis Costello persuaded Paul McCartney to get out  his old Hoffner 'violin' bass out for the first time in decades, and encouraged him to use it for recordings that would end up on 1989's Flowers in the Dirt. Elvis thought this would channel some Beatle vibes into the recordings and indeed, one of the resulting tracks, My Brave Face – which he co-wrote with McCartney – does have a very Beatles-y feel to it.
In the same way producer Mark Ronson has encouraged Duran Duran to 'sound like Duran Duran' again while working with them on their new album All You Need Is Now. They've dusted down their old analogue synths and dug deep into the Duran Duran Sample Library™ to produce a record that spends much time flirting with their past.

It's a spooky experience – Girl Panic! starts off with the same percussion, guitar sound and groove as 1982's Rio, Man who stole a Leopard deploys a To The Shore (from their 1981 debut) synth sound and Before The Rain virtually IS The Chauffeur (from the Rio album). Incidentally, Duran Duran obviously LOVE The Chauffeur – not only are they referencing it heavily here, they also reworked it on their ill-fated 1995 Thank You covers album, retitled as Driveby.
So it does 'sound' like Duran Duran. That's essentially a good thing. Certainly a big improvement on the Timbaland-produced Red Carpet Massacre from 2007, but are the songs any good?
This reviewer should admit to really wanting to love this album. All the talk was of the 'best since Rio' but after a few listens what stands out most is that nothing stands out. Duran Duran used to be all about 'big hits' but All You Need is Now does not contain an Ordinary World or Save a Prayer or even anything as commercial as (Reach Up) For The Sunrise.
Because they know that 'radio' does not really play new Duran Duran singles any more it's almost as if the band can't be bothered trying to write hits anymore. If it's true, it's understandable. In 1993 Ordinary World was all over the US airwaves helping it get to No.3 on the US Billboard Hot 100, but Falling Down from 2007, which was a great song, disappeared without a trace. Writing a big commercial hit is no easy task – if no one is interested in helping Duran Duran have another big hit single (Radio, TV, Record Labels) then why bother? They may as well free themselves of the burden and produce an album full of great album tracks.
But even if this was the intention, Duran Duran have fallen short. The problem is that while the band and producer seem to be on-form, lyricist and singer, Simon Le Bon, appears to be letting the side down.
Lyrically this album is quite weak. Okay, Le Bon's lyrics have never really been about much – but at their best they've had what you might describe as 'heart'. Lyrics that have appeared meaningless quite often just 'work' by connecting with people at some base, emotional level. Last Chance on the Stairway, Save a Prayer, New Religion, Come Undone to name but a few. However, on All You Need is Now we get a lot of annoying, quirky or mundane lyrics which fail to connect in a similar way. Culprits include Blame the Machines, Too Bad You're So Beautiful, Runway Runaway and Other People's Lives. In fact, Other People's Lives is one of the worst Duran Duran tracks to ever make it on to one of their albums. It's a tedious, tune-free tale of OK magazine celebrity culture. How they thought this was good enough beggars belief?
Tunes are the other issue. Or lack of them. Many of the songs don't have anything close to a memorable melody. Particularly on the verses. Mediterranea has a superb chorus melody and chord progression but is let down by a horrible verse. Too Bad You're So Beautiful is forgettable, as is Networker Nation, which is a bonus track on the Deluxe CD. The real 'bonus' would have been to leave that one off altogether. Le Bon also has a rather un attractive 'shouty' delivery style on this record and sounds almost off-key on Safe (in the heat of the moment).
There are good things. Being Followed has a lovely early Duran Duran feel to it, with a John Barry-style guitar line and Girl Panic! is the best track on the album mainly because it sounds like a Rio outtake. But overall the album is very disappointing. The songs are just not nearly good enough. The 'get-back-together' album Astronaut from 2005 is far superior, and remains their best output since 1993's 'Wedding Album'.
A buyers guide to All You Need Is Now
Below is the tracklisting to the standard edition of the album on CD (UK and US). What's interesting is that this CD edition is an expanded version of an already-released iTunes digital album which was issued in December 2010.The tracks that are new are highlighted in bold
1. All You Need Is Now
2. Blame The Machines
3. Being Followed
4. Leave A Light On
5. Safe (in the heat of the moment)
6. Girl Panic!
7. Diamond In The Mind
8. The Man Who Stole A Leopard
9. Other Peoples Lives
10. Mediterranea
11. Too Bad You're So Beautiful
12. Runway Runaway
13. Return To Now
14. Before The Rain
Two of these tracks are brief 'arty' instrumentals less than 2 minutes long (A Diamond in the Mind, Return to Now). Which leaves three proper songs of which only Mediterranea is any good. One suspects in December 2010 Duran Duran had the 9 track album they wanted but having taken the decision to release it exclusively via iTunes, they forced themselves into a corner and then had to offer something 'extra' to CD-buyers. In doing so they have lowered their quality control threshold to the detriment of the album.
While we're on the subject of tracklistings let's clear up the various editions. As mentioned above, the December 2010 iTunes release was a 9-track release and the standard CD edition is 14-tracks ending with Before The Rain.
UK Deluxe
The UK Deluxe Edition is 16-track adding Networker Nation (track 15) and All You Need Is Now (Youth Kills Mix) (track 16). However if you buy the Deluxe Edition at UK retailer HMV you also get a 3-track remix CD which contains the following remixes of All You Need Is Now; Tom Middleton Cosmos Remix, Pablo La Rosa Remix, R2V2 Remix
US Deluxe
The US standard Deluxe Edition is 15-track, adding Networker Nation to the standard 14 track album but not bothering with the Youth Kills Mix of All You Need Is Now.
The exclusive Best Buy US Deluxe editon is 17-track adding Too Close to the Sun (track 15) and Early Summer Nerves (track 16). Networker Nation still ends the album as track 17.
Both US Deluxe versions include a DVD which UK buyers do not get. This includes some unseen footage and the video for All You Need Is Now
All You Need Is Now Photo Gallery
[nggallery id=4]