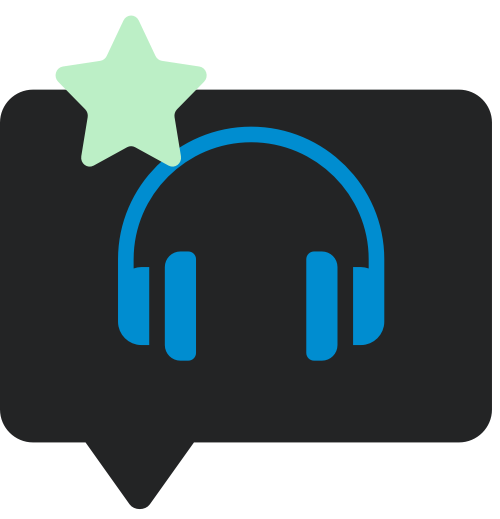 Reviews
Long Hot Summers: The Story of the Style Council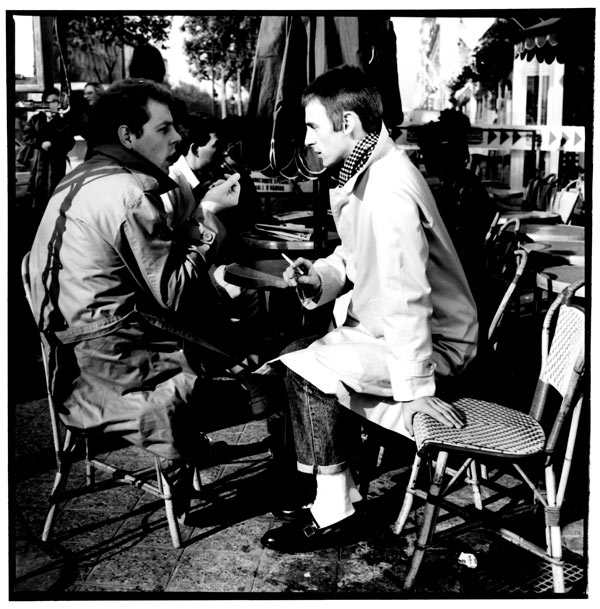 Photo by Peter Anderson

In praise of The Style Council: Ian Wade reviews the new compilation
First up, let's enjoy some context: The simple fact of the matter is that The Jam couldn't last. Well maybe they could have, but the wheels would have long come off by the middle of the decade, the number ones would have dropped off, and a lowering of standards would've been par for the course as the audience and venues got more selective. That might have pleased the faithful, but you know that Paul Weller wouldn't have the status or respect he has now if he'd milked it. That's facts.

Dispensing of a band that meant so much at the height of their fame was a gamble, but also utterly punk. The Jam clocked up a staggering array of hits, including four number ones – three of which entered that position on their first week – something The Beatles only managed once. A band so significant that their entire catalogue re-charted after their demise, and one of the few to juggle imported releases clogging up the chart between the release of official numbers. If there'd been helplines for such a thing, there'd no doubt have been tales of weeping mods and soul boys dialling in to express their distress. That, even now, Weller gigs are populated by a small portion of balding feather-cutted gents bussed in from the hamlet of Modley Mod and underestimating the slimming powers of their Fred Perry tops, patiently letting Paul 'get this weird experimental stuff out of his system' while hoping for a run through of Jam toe-taps, shows the level of passion there still is out there. But there's more chance of The Beatles reforming than The Jam. One more time for those at the back – it's Not. Going. To. Happen.
So maybe that's why The Style Council were considered not as 'real' or taken as seriously, which is a cobblers take, quite frankly. Maybe it was because Weller and cohort Mick Talbot – the organist who'd done time in Merton Parkas and Dexys – weren't seen as taking it quite so 4 Real as some would've liked. Romping around stroking each other's ears in videos, photoshoots with Boy George, looking a bit narked on Band Aid and out of place at Live Aid, making films such as Jerusalem (the wonky pop film that makes Pet Shop Boys' It Couldn't Happen Here seem quite straightforward). However, they took it all very seriously. They were more political than The Jam – more insightful, angrier, artier, scathing, cosmopolitan, European and fun. No longer standing on the scaffolding because they were about shock and young adults, yet far more forthright in an era of Thatcherism, the Miner's Strike and becoming the leading light in Red Wedge. The young idea was still very much in evidence, but rebooted to navigate the increasingly shinier and brasher waters of the eighties pop landscape. While they may not have had the chart-topping success of The Jam – the only top spot occupant was their magnificent 1985 album Our Favourite Shop – in some ways this relaxed worry-free agenda allowed the group to excel in roaming down more eclectic avenues.
It's basically Paul Weller shedding the clumpy mantle of being a spokesman for a generation (man) and having a bit of a lark. Gallivanting around Paris with a sweater around his neck and refashioning himself as 'The Cappuccino Kid', tongue-in-cheek-ly observing the world like a hot situationalist puffing on countless Gauloise snouts from a table outside a café. Alongside Mick Talbot, the key line-up expanded to a quartet of Weller, Talbot, then-teenage drummer Steve White and ex-Wham! and Central Line songstress Dee C Lee – and the four of them roamed the charts and TV studios for the entire decade. The original plan was of featuring a rotating array of collaborators such as protégé Tracie Young, Everything But The Girl's Tracey Thorn and Ben Watt, percussionist Steve Sidelnyk and members of London's jazz, classical and funk scenes. Hell, even Lenny Henry crops up on Our Favourite Shop.
The new compilation is very much the story of The Style Council as the title suggests. It's not a consecutive run through of just the singles. As tremendous as they are, they don't fully explain the full gamut of what The Style Council offered; this is an anthology to showcase what made them quite so special. Co-compiled by Weller himself, there's room for all the hits, selected B-sides ('Ghosts of Dachau', 'The Piccadilly Trail', 'Sweet Loving Ways', 'Spin' Drifting'), album tracks primarily from Introducing…, Café Bleu, Our Favourite Shop, alongside The Cost Of Loving and Confessions of A Pop Group ('Down On The Seine', 'Boy Who Cried Wolf', 'Changing Of The Guard' etc ), some of the one-offs from soundtracks (the full, glorious 'Have You Ever Had It Blue' from the Absolute Beginners soundtrack) and a couple of bonuses (a string-based demo of 'My Ever Changing Moods' and an extended 'Dropping Bombs On The Whitehouse'). One could whinge at the absence of numbers such as 'Internationalists' or a myriad of other bits and bobs, but that's the beauty and confounding nature – it's a director's cut that's neither the full, FULL story nor a patronising trolley dash.
Shall we have a quibble? Interestingly, nothing is featured from the doomed Modernism:A New Decade, which basically invented 1990. A slightly odd decision seeing as various tracks from it have cropped up on other Style Council collections over the years. Maybe it's a painful memory, or it could've shown those squares that the Weller we celebrate for being restlessly inventive now, was simply being… restlessly inventive? It is perhaps indicative of the eighties pop landscape that having started the decade on top of it, that by the end of it, Polydor was refusing to release the album.
Long Hot Summers is a heavy affair – not necessarily as in content, although there are various attempts to dismantle the system using the methods of light jazz, smooth funk and triumphant soul-pop. No, the vinyl is very heavyweight, and this triple disc package is enough to test even the fittest of postmen. As is the law these days, it was remastered at Abbey Road and, with the exception of the odd period-specific production quirk, it sounds as dateless and magnificent as their catalogue always did. Inspiring Acid Jazz acts, a new wave of sharply turned out mods and soul boys, reaching out past New York, Gstaad, Tokyo and Marble Arch, who opted to keep the fire burning. It's a perfect representation – the ever-changing moods, if you will (ahem) – of one of the cheekiest, grooviest and, yes, stylish, outfits of the eighties.
Long Hot Summers: The Story of the Style Council is released today via UMC/Polydor. A new documentary of the same name will be shown at 9pm in the UK tomorrow evening on Sky Arts (this channel is now available on Freeview).
Compare prices and pre-order
The Style Council
Long Hot Summers - 3LP vinyl
Compare prices and pre-order
The Style Council
Long Hot Summers - 2CD edition
Long Hot Summers: The Story of The Style Council 2CD set
1. Headstart for Happiness
2. Long Hot Summer
3. My Ever-Changing Moods
4. Walls Come Tumbling Down!
5. Party Chambers
6. Wanted (or Waiter, There's…)
7. Shout to the Top!
8. It Just Came to Pieces in My Hands
9. Come to Milton Keynes
10. Why I Went Missing
11. Waiting
12. Ghosts Of Dachau
13. Down in the Seine
14. The Paris Match
15. Boy Who Cried Wolf
16. Life at a Top People's Health Farm
17. Homebreakers
18. Dropping Bombs On The Whitehouse (Extended version) *
CD 2
1. Speak Like a Child
2. The Lodgers (Or She Was Only…)
3. Money Go Round
4. You're the Best Thing
5. How She Threw It All Away
6. A Man of Great Promise
7. The Piccadilly Trail
8. A Solid Bond in Your Heart
9. All Gone Away
10. Sweet Loving Ways
11. Promised Land
12. Have You Ever Had It Blue
13. It Didn't Matter
14. Spin & Drifting
15. Here's One That Got Away
16. A Woman's Song
17. Changing of the Guard
18. My Ever-Changing Moods (Demo) *
19. Shout To The Top (Instrumental)
Long Hot Summers: The Story of The Style Council 3LP vinyl
LP 1
A1. Headstart for Happiness
A2. Long Hot Summer
A3. My Ever-Changing Moods
A4. Walls Come Tumbling Down!
A5. Party Chambers
B1. Wanted (or Waiter, There's…)
B2. Shout to the Top!
B3. It Just Came to Pieces in My Hands
B4. Come to Milton Keynes
B5. Why I Went Missing
B6. Waiting
LP 2
A1. Ghosts Of Dachau
A2. Down in the Seine
A3. The Paris Match
A4. Life at a Top People's Health Farm
A5. Dropping Bombs On The Whitehouse (Extended version)*
B1. Speak Like a Child
B2. The Lodgers (Or She Was Only…)
B3. Money Go Round
B4. You're the Best Thing
B5. How She Threw It All Away
LP 3
A1. A Man of Great Promise
A2. The Piccadilly Trail
A3. A Solid Bond in Your Heart
A4. Sweet Loving Ways
A5. Promised Land
A6. It Didn't Matter
B1. Have You Ever Had It Blue
B2. Spin' Drifting
B3. Here's One That Got Away
B4. Changing of the Guard
B5. My Ever-Changing Moods (Demo)*