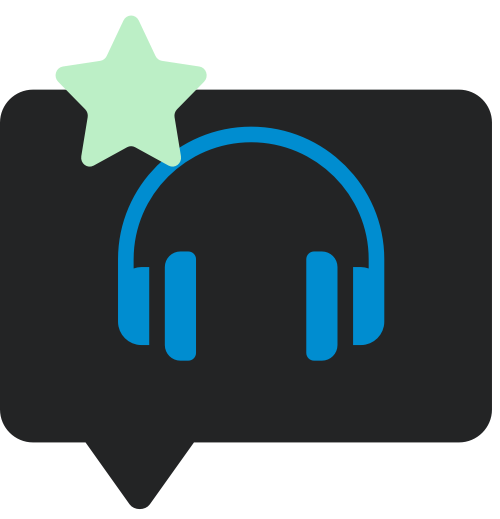 Reviews
Steven Wilson / The Harmony Codex review
Alexis Petridis on Wilson's seventh solo studio album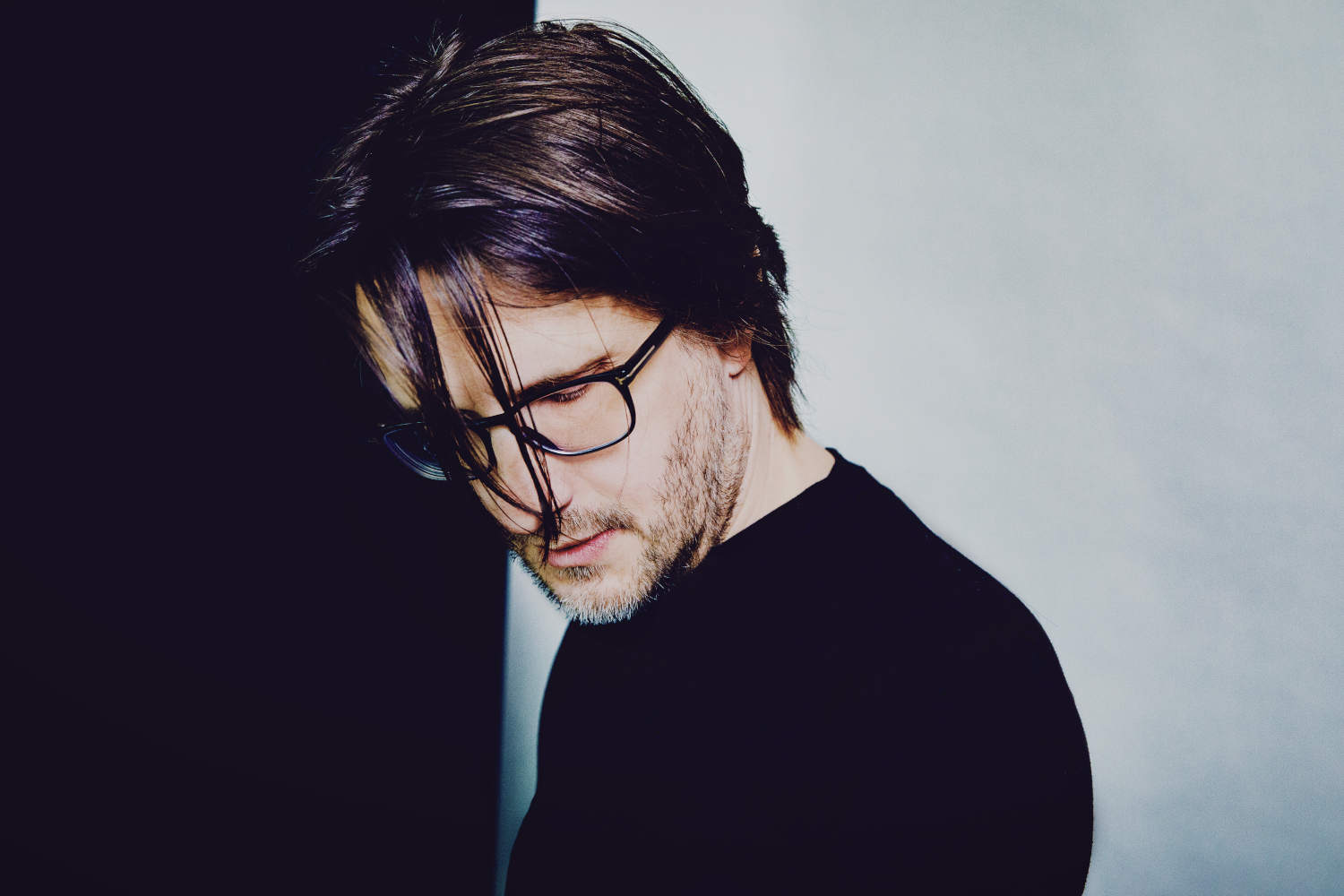 It's tempting to wonder if other musicians don't look on the career of Steven Wilson with a certain envy. He appears to do precisely what he wants, when he wants, completely unencumbered by the kind of pressures that are brought to bear on other artists: the vagaries of fashion, the pursuit of commercial acceptance, the demands and expectations of record companies or indeed of fans. He has an impressively rabid audience – big enough to send his last two solo albums into the top five and justify Wilson publishing a pretty elliptical autobiography, Limited Edition Of One; big enough to fill Wembley Arena to see the reformed version of his most famous band, Porcupine Tree, in 2022 – but they mostly seem willing to follow him down whatever musical path he chooses to take: they might be the polar opposite of the kind of rabid latterday pop fans, or 'stans', who apparently spend most of their time on social media angrily lecturing their supposed idols on what they can and can't do.
His chart positions notwithstanding, Wilson always feels at one remove from the rock mainstream, perhaps an inevitable result of having launched his career in the early 90s doing pretty much the two least fashionable things you could do at that particular juncture of British musical history – reanimating the slick, sophisticated art-pop of the 80s with No-Man and playing distinctly prog-leaning rock with Porcupine Tree – but he clearly commands the respect of an impressively eclectic array of his fellow musicians. The remix version of his seventh studio album features contributions from the Manic Street Preachers, Interpol, Tears For Fears' Roland Orzabal, and Mikael Åkerfeldt of Swedish metallers Opeth, their names among those on a list of collaborators that also takes in Elton John, Robert Fripp and XTC's Andy Partridge, amongst others. Wilson is presumably the solitary thread that connects acclaimed Norwegian jazz trumpeter Nils Petter Molvær with rave/metal hybridists Enter Shikari.
More successful than ever, entirely on one's own terms: it's an intriguing trick to pull off nearly 35 years into your career. For all its high-minded background – described by Wilson as "cinema for the ears", its roots lie in a dystopian short story included in Limited Edition Of One – The Harmony Codex suggests a prosaic answer to how Steven Wilson has achieved it. He's just very good at what he does, whether that's knotty prog instrumentals – the jittery King Crimson-esque 'Impossible Tightrope' lasts nearly eleven minutes, comes complete with free-blowing saxophone, a becalmed, piano-and-choral-vocals interlude and improbably starts to shade into Giorgio Moroder-esque disco towards its conclusion, without losing its sense of urgency or propulsion – or autumnally-hued acoustic rock: 'What Life Brings' is gorgeous, decorated with some faintly David Gilmour-esque guitar playing.
Very much the man you call if you're a legendary rock or pop artist who wants an album remixed into spatial audio – he's recently performed the 5.1/Dolby Atmos duties for everyone from Jethro Tull to Chic – Wilson has talked up The Harmony Codex as a modern example of what can be done with spatial mixing, setting up special immersive playbacks, where fans can experience the entire album in a "hemisphere of sound". You can understand why – spatial audio currently exists largely as an adjunct to the reissue market, as its go-to guy, Wilson presumably wants to see it develop as an option for new music – and the videos online of people emerging from said playbacks looking like they've undergone some kind of religious epiphany tell their own story about how effective it all is. Nevertheless, there'a a slight danger in all of this. It runs the risk of making The Harmony Codex sound like a hi-fi demonstration album, something to show off your system with, which feels like dramatically underselling its contents. It's a beautifully-produced album, but what really matters is the music: it's worth noting that it sounds incredible as an m4a stream with nothing more advanced than a mobile and a pair of headphones for playback.
It's an album that feels a little like a culmination, tying together the various strands of his musical past. As well as prog and Economy of Scale's 21st Century reboot of the kind of progressive, experimental '80s sound pursued on those albums where the era's pop stars allowed their music to unfurl in directions far removed from the stuff that got them in Smash Hits – David Sylvian's Brilliant Trees, Thomas Dolby's The Flat Earth, The Associates' Sulk – you get a feeling for his love of abstract electronics: the quietly menacing sound of 'Beautiful Scarecrow' isn't a million miles removed from Coil's late '90s work.
If his penchant for metal isn't as obviously reflected as it was in the albums Porcupine Tree made in the early noughties, there's still a perceptible heaviness about the guitar on 'Actual Brutal Facts'. You get a distinct sense of Wilson's restless musical spirit: within seven minutes, opener 'Inclination' has moved from atmospheric, vaguely Middle Eastern motifs, to a pounding industrial rhythm track and claustrophobic sampled breathing, to epic-sounding rock, to ambient electronic instrumental, to something approaching a piano ballad. In theory, it should sound disjointed – like a bunch of interesting ideas thrown at the wall in the hope that some of them will stick – but it doesn't, which is testament to Wilson's skill as a writer, his hugely impressive way with a dynamic shift: the moment when the band kicks in is like the musical equivalent of a cinematic jump-scare.
And you also get an equally distinct flavour of Wilson's uncompromising approach. Near the middle of the album, you encounter 10 instrumental minutes of beatless, drifting electronica. It's beautiful, but there's something almost confrontational about positioning it at the centre of the action, rather than as a mood-setting introduction or a lengthy coda, and something rather bullish about making it the album's title track. It's the action of someone who knows precisely what he wants to do, confidently declining to underestimate his audience. It's the action of someone who's carved themselves out a unique position within the musical landscape: listening to The Harmony Codex – or rather, absorbing yourself in its umpteen shifts in sound and tone and mood – Steven Wilson sounds like an artist out on his own, in the best possible sense of the phrase.
The Harmony Codex was reviewed by Alexis Petridis. It's out today on Virgin Records.
Compare prices and pre-order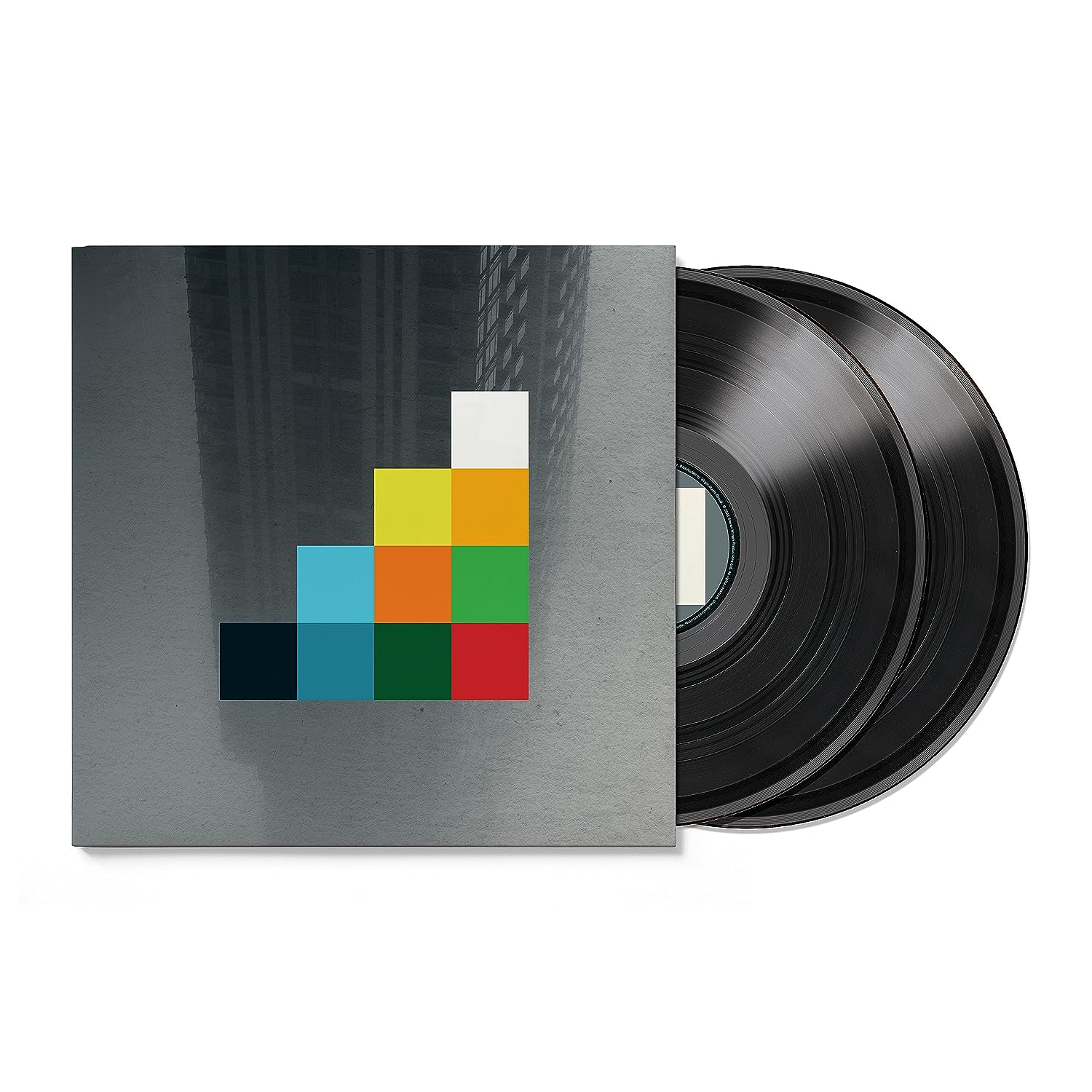 Steven Wilson
The Harmony Codex - 2LP vinyl
Compare prices and pre-order
Steven Wilson
The Harmony Codex - CD edition
Compare prices and pre-order
Steven Wilson
the Harmony Codex - blu-ray
Tracklisting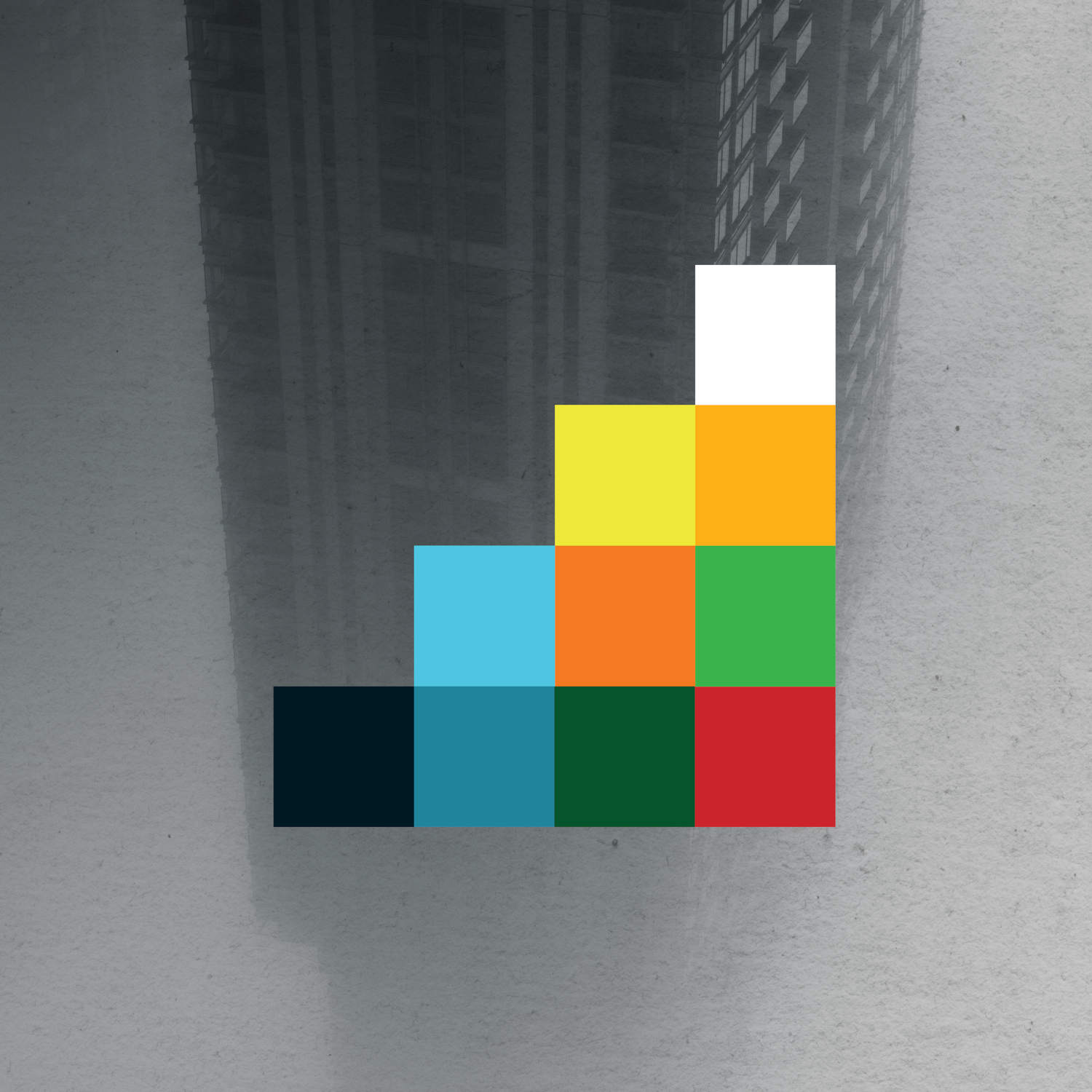 The Harmony Codex Steven Wilson
/
CD 1

Inclination (7.15)
What Life Brings (3.40)
Economies of Scale (4.17)
Impossible Tightrope (10.42)
Rock Bottom (4.25)
Beautiful Scarecrow (5.21)
The Harmony Codex (9.50)
Time is Running Out (3.57)
Actual Brutal Facts (5.05)
Staircase (9.26)

CD 2: Harmonic Distortion

Codex Theme #7
Economies of Scale – Manic Street Preachers remix
Codex Theme #9
Inclination – Faultline remix
Impossible Tightrope – alternate version
Codex Theme #6 4
Beautiful Scarecrow – Meat Beat Manifesto Excursion 1
Codex Theme #8
Time is Running Out – Mikael Åkerfeldt version
Staircase – Interpol Remix
Codex Theme #3
What Life Brings – Aug 22 mix by Roland Orzabal
The Harmony Codex – long take
Staircase – Radiophonic Workshop rem

Blu-ray

High Resolution Stereo (96/24)
5.1 Mix (96/24)
Atmos (48/24)
Stereo Instrumentals (96/24) *
5.1 Instrumentals (96/24) *
Atmos Instrumentals (48/24) *
ECONOMIES OF SCALE video (Directed by Charlie Di Placido)
THE HARMONY CODEX video (Directed by Crystal Spotlight/Miles Skarin)

* exclusive to this edition

LP 1

Side A

Inclination (7.15)
What Life Brings (3.40)
Economies of Scale (4.17)

Side B

Impossible Tightrope (10.42)
Rock Bottom (4.25)

LP 2

Side A

Beautiful Scarecrow (5.21)
The Harmony Codex (9.50)

Side B

Time Is Running Out (3.57)
Actual Brutal Facts (5.05)
Staircase (9.26)

High Resolution Stereo (96/24)
5.1 Mix (96/24)
Atmos (48/24)
ECONOMIES OF SCALE video (Directed by Charlie Di Placido)
THE HARMONY CODEX video (Directed by Crystal Spotlight/Miles Skarin)

Inclination (7.15)
What Life Brings (3.40)
Economies of Scale (4.17)
Impossible Tightrope (10.42)
Rock Bottom (4.25)
Beautiful Scarecrow (5.21)
The Harmony Codex (9.50)
Time is Running Out (3.57)
Actual Brutal Facts (5.05)
Staircase (9.26)