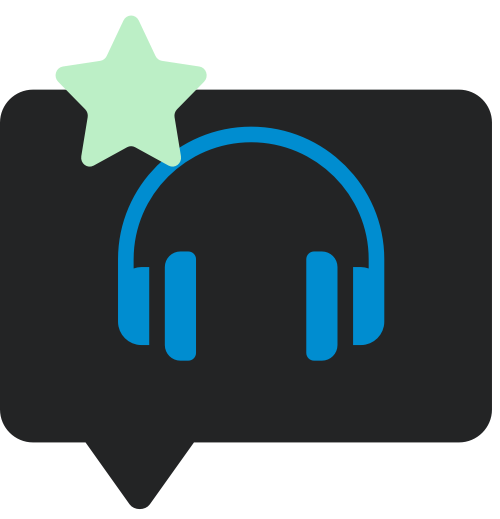 Reviews
David Sylvian's Do You Know Me Now? box set reviewed
Alexis Petridis on the 10CD collection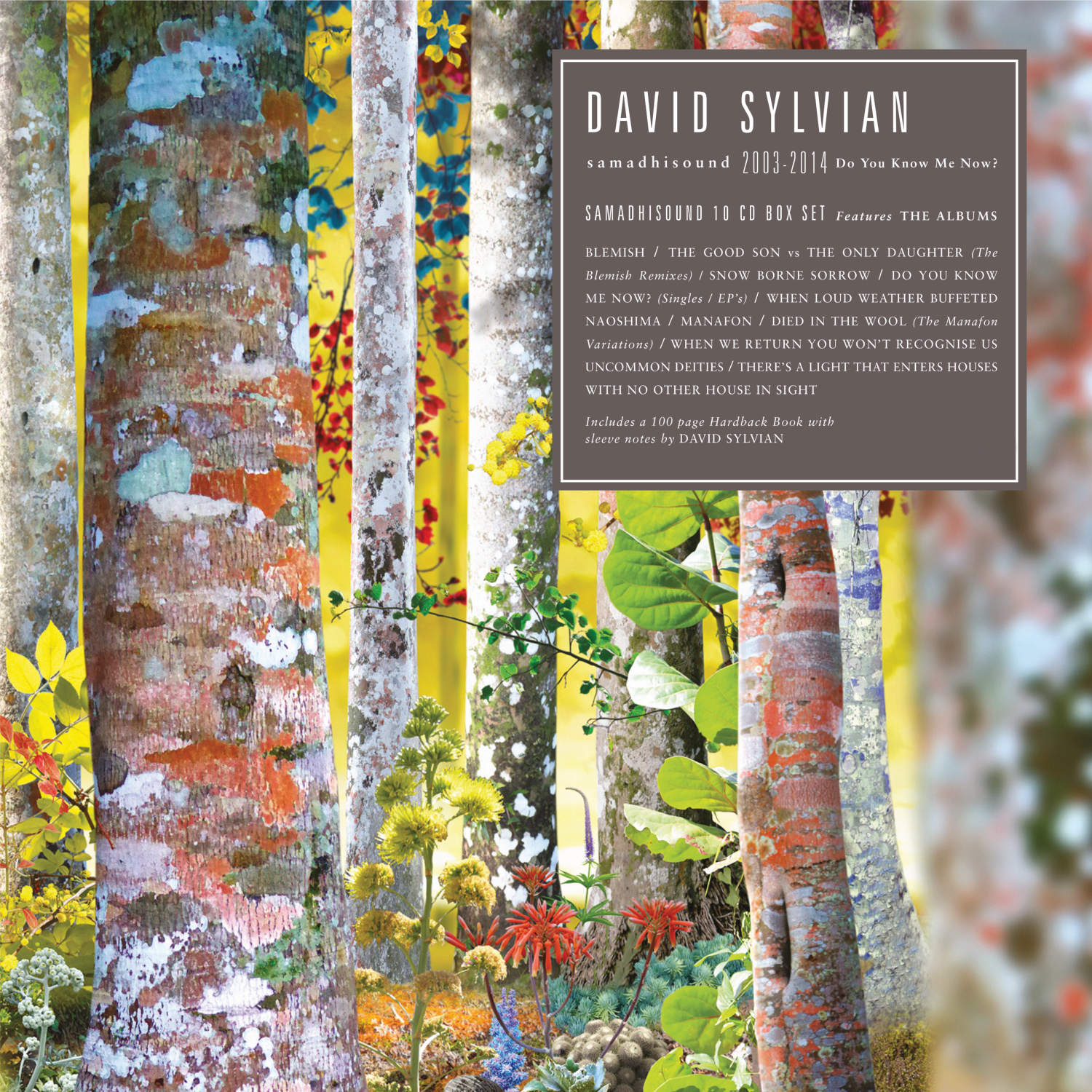 A lot of early '80s pop stars had pretentions that evidently extended further than the pages of Smash Hits and the studios of Top Of The Pops. They were the products of post-punk or art schools, not record company manufacture: left to their own devices, they were wont to make albums where hit singles shared space with the lengthy and the experimental, or start side-projects that might have been underwritten by their commercial success, but had no chance of replicating it.
But perhaps none of them ultimately ventured further away from the mainstream than Japan frontman David Sylvian: not even Talk Talk's Mark Hollis travelled quite so far into the realm of abstraction as the music contained on Do You Know Me Now?, a 10 CD collection that compiles everything Sylvian released on his Samadhisound label between 2003 and 2014. Listening to its contents, you're regularly struck by the feeling that his musical journey doesn't resemble that of his early 80s contemporaries so much as it does that of Scott Walker, who undertook a roughly analogous path from the pop mainstream to the avant-garde outer reaches. But there's one noticeable difference between them. There is literally no resemblance whatsoever between the music with which The Walker Brothers became 60s housewives' favourites and the punishing sound of latterday Walker albums like Tilt or The Drift. That's not quite true of David Sylvian's oeuvre: if most of what's on Do You Know Me Now? feels a world away from the music that made Sylvian famous, you can just about draw a line between the contents of 2003's Blemish or 2009's Manafon and Japan's biggest hit, 'Ghosts', which – with its eerie, beatless and bass-less sound, its bursts of abstract electronics and occasional lapses into silence, felt like it was pushing at the boundaries of what a pop song could be, even as it occupied the Top 10.
You can just about draw a line between the contents of 2003's Blemish or 2009's Manafon and Japan's biggest hit, 'Ghosts'

Alexis Petridis
But, for all its weirdness, 'Ghosts' had a chorus: Do You Know Me Now? picks up Sylvian's story at the point where he finally untethered both his career from a major label (Virgin, who, in fairness, had kept the faith from the moment Japan had split, releasing ambient collaborations with Can's Holger Czukay alongside more straightforward song-based Sylvian albums) and his writing from standard verse-chorus structure. From the moment his solo career began, Sylvian had made a habit of gathering leftfield musicians around him – Czukay, Robert Fripp, trumpeter Jon Hassell and Russell Mills among them – but his latest choice of collaborator seemed telling: Derek Bailey, the grand old man of free guitar improvisation, his music as challenging and devoid of obvious melody as it gets, his name in the credits virtually a guarantee that the contents would require a lot of commitment on the part of the listener.
And so it proved: Blemish, which opens this set, picked over the collapse of Sylvian's marriage in utterly uncompromising style. It's heavy going, both musically and emotionally, whether the glitchy, abstract accompaniment is provided by Bailey, electronica auteur Christian Fennesz, or Sylvian himself, although chinks of light occasionally appear amid the gloom, as on 'Fire In The Forest' ("there is always sunshine above the grey sky"), and an accompanying album of remixes occasionally finds other artists leavening the emotional load a little: such things are obviously relative, but Burnt Friedman's remix of the title track and Sweet Billy Pilgrim's take on 'The Heart Knows Better' tease out a sweetness that's not immediately apparent in the originals. Nevertheless, it's an album that requires the listener to immerse themselves completely – you really can't listen to it in the background while you're doing something else – but its soul-bearing intensity and the originality of the sound world it creates is the repayment: if you make the effort, you can find yourself lost within it. Something similar is true, perhaps even more so, of Manafon, which assembled another group of committed avant-gardists – including Bailey's sometime collaborator Evan Parker on sax, pianist John Tilbury and Austrian electro-acoustic experimental band Polweschel – for an album that occasionally makes Blemish sound poppy: for all the velvety quality of Sylvian's voice, the tracks often feel more like recitations set to abstract music than songs per se; there's almost nothing the way of conventional melody and nothing at all in the way of standard rhythm. But it has a power entirely of its own, occasionally a quite devastating one, as on its meditation on terrorism, 'Random Acts Of Senseless Violence' or 'The Greatest Living Englishman''s rumination on a life unfulfilled. Again, an accompanying collection of "variations" on the album's tracks is at least a little easier-going, although clearly easy-going isn't really the point.
Blemish is an album that requires listeners to immerse themselves completely… but its soul-bearing intensity and the originality of the sound world it creates is the repayment: if you make the effort, you can find yourself lost within it.

Alexis Petridis
Blemish and Manafon are the dictionary definition of 'Not For Everyone', and the same is true of the 70-minute long When Loud Weather Buffeted Naoshima, recorded as part of an installation at a Japanese exhibition, which seems to sit somewhere between ambience, musique concrete and sound collage. But not everything on Do You Know Me Now? is so uncompromising: it's a noticeably more varied collection in terms of light and shade than that. Another ambient album, There's A Light That Enters Houses With No Other Light In Sight is noticeably more straightforward than When Loud Weather… setting the poetry of Franz Wright to warm piano tones, snatches of violin and gusts of dark electronics. World Citizen, a 2004 EP that saw Sylvian working once more with frequent collaborator Riyuchi Sakamoto offered a skewed, rather beautiful take on pop: the melody even shines through a distortion-heavy remix by Ryoji Ikeda. The work of Nine Horses, a collaboration between Sylvian,his brother, Japan's drummer Steve Jansen and electronica artist Burnt Friedman, shares some of Blemish's bleak tone lyrically, but sets the words to mid-paced songs that variously take in trip hop, jazzy acoustic modes, sparse electronic balladry and a fantastic guest appearance from Stina Nordenstem on 'Wonderful World'. Sylvian's route into the world of The Wire magazine wasn't, it seems, an entirely straightforward path.
But, like that of Mark Hollis, it was a path that eventually led to silence. Manofon is, to date, the last vocal album that David Sylvian has released: the last album to bear his name, There Is No Love – a collaboration with Mark Wastell and Rhodri Davis to which he contributed a spoken-word performance, was released in 2017. A year later, he told an interviewer that he was "not currently thinking about a future in the arts", although there have been flickers of artistic activity since: a photographic essay in 2021, a track on a Riyuchi Sakamoto tribute album last year, a guest appearance on Isabelle Adjani's forthcoming solo album. Nevertheless, there's no getting around the fact that Do You Know Me Now? feels like a full stop, albeit an extremely elaborate one: beautifully designed, complete with a 100 page book (Sylvian's new essay within it gives no clue as to his future intentions) clad in a slipcase, and retailing for just shy of 150 quid. The music in it is strange and unique: unique enough that you leave it hoping it isn't really the end it appears to be.
Samadhisound 2003-2014: Do You Know Me Now? was reviewed by Alexis Petridis for SDE. It's out today.
Tracklisting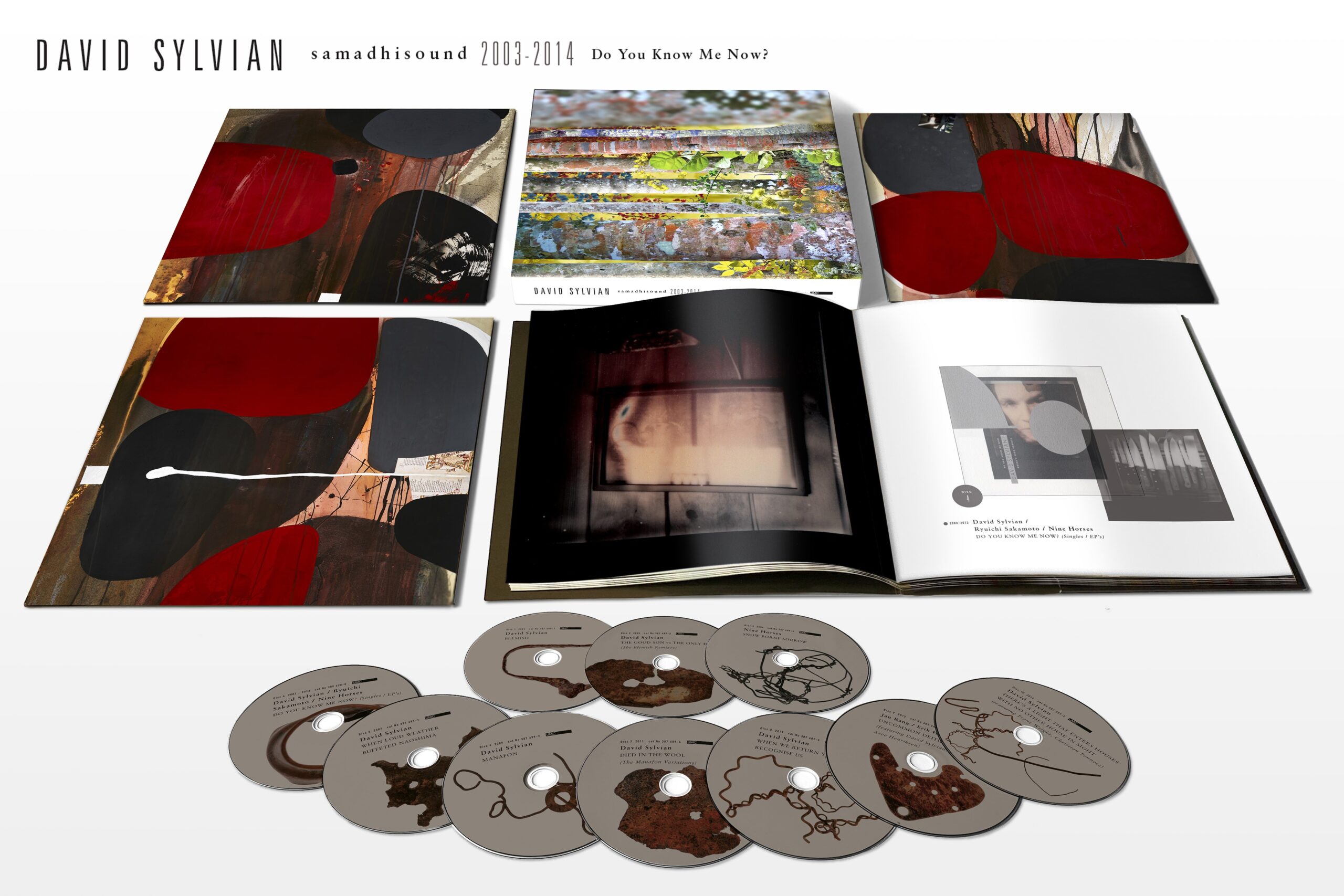 Samadhisound 2003-2014 David Sylvian
/
10CD box set
CD 1: Blemish – David Sylvian

Blemish (13:42)
The Good Son (5:25)
The Only Daughter (5:28)
The Heart Knows Better (7:51)
She Is Not (0:45)
Late Night Shopping (2:54)
How Little We Need To Be Happy (3:22)
A Fire In The Forest (4:14)

CD 2: The Good Son Vs. The Only Daughter – The Blemish Remixes – David Sylvian

The Only Daughter: Remixed by Ryoji Ikeda (5:49)
Blemish: Remixed by Burnt Friedman (4:50)
The Heart Knows Better: Remixed by Sweet Billy Pilgrim (5:29)
A Fire In The Forest: Remixed by Readymade FC (5:05)
The Good Son: Remixed by Yoshihiro Hanno (4:33)
Late Night Shopping: Remixed by Burnt Friedman (2:51)
How Little We Need To Be Happy: Remixed by Tatsuhiko Asano (4:35)
The Only Daughter: Remixed by Jan Bang and Erik Honoré (5:28)
Blemish: Remixed by Akira Rabelais (10:10)

CD 3 Snow Borne Sorrow – Nine Horses

Wonderful World (6:02)
Darkest Birds (5:03)
The Banality of Evil (7:59)
Atom and Cell (7:06)
A History of Holes (8:02)
Snow Borne Sorrow (6:23)
The Day The Earth Stole Heaven (3:19)
Serotonin (5:54)
The Librarian (9:01)

CD 4: Do You Know Me Now? – David Sylvian / Ryuichi Sakamoto / Nine Horses

World Citizen -Short Version (6:46)
World Citizen – I Won't Be Disappointed (6:06)
World Citizen – Ryoji Ikeda remix (4:59)
Money For All (4:08)
Get The Hell Out (5:36)
The Banality of Evil – Burnt Friedman remix (6:48)
Wonderful World– Burnt Friedman remix (7:04)
Birds Sing For Their Lives (7:02)
Serotonin – Burnt Friedman remix (4:51)
Money For All – Version (4:00)
Get The Hell Out – Burnt Friedman remix (5:02)
When Monday Comes Around (5:58)
Do You Know Me Now? (4:20)
Where's Your Gravity? (5:37)

CD 5: When Loud Weather Buffeted Naoshima – David Sylvian

When Loud Weather Buffeted Naoshima (70:00)

CD 6: Manafon – David Sylvian

Small Metal Gods (5:48)
The Rabbit Skinner (4:41)
Random Acts of Senseless Violence (7:06)
The Greatest Living Englishman (10:54)
125 Spheres (0:29)
Snow White in Appalachia (6:35)
Emily Dickinson (6:25)
The Department of Dead Letters (2:25)
Manafon (5:22)

CD 7: Died In The Wool – Manafon Variations – David Sylvian

Small Metal Gods – Died In The Wool – Version (5:09)
Died In The Wool (6:03)
I Should Not Dare ( for N.O) (3:24)
Random Acts of Senseless Violence – Died In The Wool version(6:24)
A Certain Slant of Light ( for M.K.) (3:28)
Anomaly at Taw Head (5:06)
Snow White in Appalachia – Died In The Wool version (5:59)
Emily Dickinson – Died In The Wool Version (3:35)
The Greatest Living Englishman – Coda (3:06)
Anomaly at Taw Head ( A Haunting) (3:12)
Manafon – Died In The Wool version (4:05)
The Last Days of December (6:16)

CD 8: When We Return You Won't Recognise Us – David Sylvian

When We Return You Won't Recognise Us (18:15)

CD 9: Uncommon Deities – Jan Bang & Erik Honoré with David Sylvian / Sidsel Endresen / Arve Henriksen

The God of Single Cell Organisms (3:37)
The God of Sleeplessness (4:29)
The God of Silence (4:19)
The God of Smaller Gods (4:04)
The God of Small Caresses (5:51)
The God of Black Holes (3:57)
The God of Adverbs (4:20)
The Ruminative Gap (3:18)
 The God of Crossroads (3:19)
The God of Tiny Island (5:06)
The God of Gradual Abduction (5:27)
I Swallowed Earth for This (3:18)

CD 10: There's A Light That Enters Houses With No Other House In Sight – David Sylvian / Franz Wright / Christian Fennesz

There's A Light That Enters Houses With No Other House In Sight (64:24)