 News
More ABBA Voyage formats emerge
CD singles and three-disc Japan SHM-CD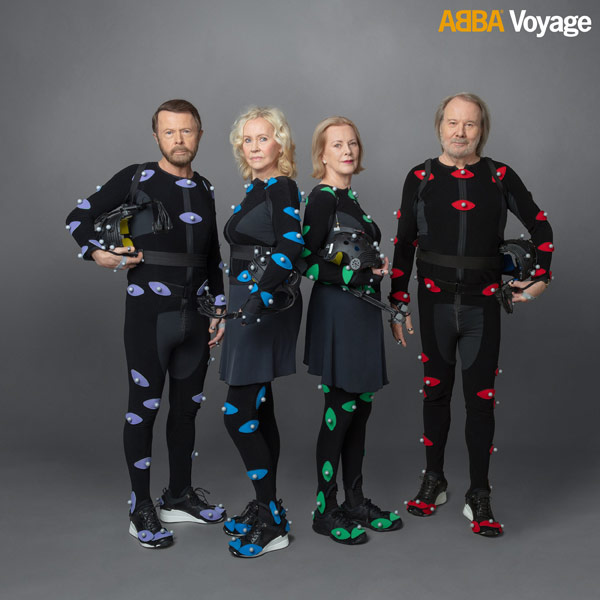 With ABBA-mania in full flow – 80,000 album pre-orders in the UK and counting! – SDE wants to report on a few formats that may be of interest that are now more widely available.
The ABBA shop had CD singles of both 'I Still Have Faith In You' and 'Don't Shut Me Down' which were both presumed to be exclusive to the band's channel, but in fact are not. They have turned up on Amazon. They are only one-track CDs but hey, they're CD singles and SDE always saves a gold star and a 'well done' to artists and labels who support CD singles!
The other thing to mention is that there is a Japanese SHM-CD that comes with two DVDs.
The two DVDs feature the ABBA in Japan TV special from 1978 and two documentaries about their 1978 and 1980 visits to Japan. There is also an 'ABBA in Japan' photo gallery and a Japanese Single & Album sleeve gallery. This two-DVD set was issued as a standalone commercial product in 2009 but is now bundled with the Japanese exclusive of Voyage.
With this Japanese set, UK fans can either pay more (quite a bit more) for the easy option and order it via Amazon in the UK, or chose to order from Amazon Japan or CDJapan. With the latter you will almost certainly get stung for import duties, whereas Amazon Japan takes care of that in advance. Bear in mind CD Japan are calling this product "extremely limited".
There's also actually a second SHM-CD release in Japan, and this one is bundled with ABBA Gold. You may have heard of that compilation.
Voyage will be released on 5 November 2021.