 News
Noel Gallagher's High Flying Birds / new 'best of'
Back the Way We Came Vol. 1 2011-2021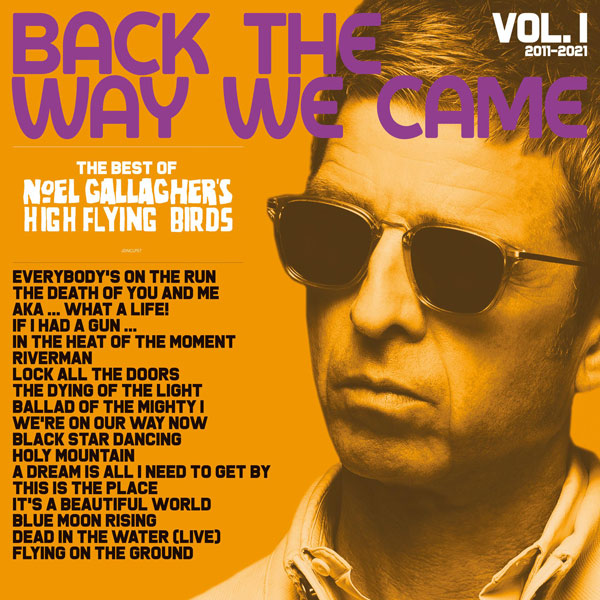 A new compilation celebrates the first decade of Noel Gallagher's High Flying Birds. Back The Way We Came Vol. 1 2011-2021 has been "curated and compiled entirely by Noel".
This collection obviously includes tracks from the three studios albums: Noel Gallagher's High Flying Birds (2011), Chasing Yesterday (2015) and Who Built The Moon? (2017) and various EPs. It includes two previously unreleased tracks, including the brand new single, 'We're On Our Way Now'.
This new best of is available across a number of formats, the pick of which is probably the 3CD deluxe edition. This comes in 'casebound book' packaging and includes a bonus disc of previously unreleased acoustic versions, remixes, instrumentals and an unheard demo. In the UK, it's only £3 more than the standard 2CD set, which is a 'softpack' presentation.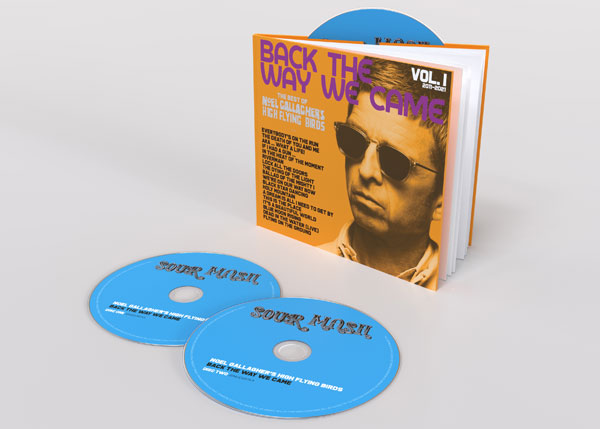 There is a heavyweight 2LP vinyl version, as you would expect, but a pricey box set edition is also available. This includes the 2LP set, a further 2LP set which duplicates precisely the content of the bonus CD from the three-CD deluxe. The triple-CD set is also included on the box, along with an etched seven-inch single of 'She Taught Me How To Fly'.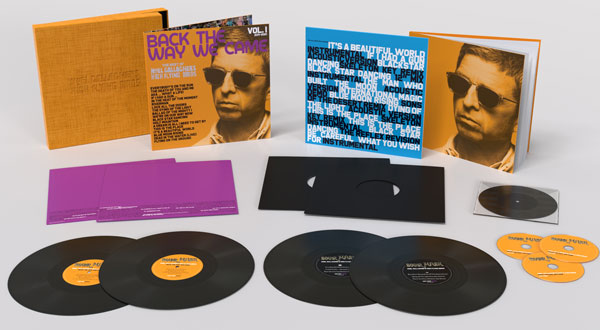 It may also include a 32-page large format 'photo book', but that's a hell of a lot of duplication in the big box and with a price-tag of over £80 it doesn't appear great value, especially when you can buy the three-CD and the 2LP sets separately for as little as £36!
Back The Way We Came Vol. 1 2011-2021 The Best of Noel Gallagher's High Flying Birds will be released on 11 June 2021.
Compare prices and pre-order
Noel Gallagher's High Flying Birds
Back The Way We Came - 3CD deluxe
Compare prices and pre-order
Noel Gallagher's High Flying Birds
Back The Way We Came - box set
Compare prices and pre-order
Noel Gallagher's High Flying Birds
Back The Way We Came - 2LP vinyl
Compare prices and pre-order
Noel Gallagher's High Flying Birds
Back The Way We Came - 2CD set
Tracklisting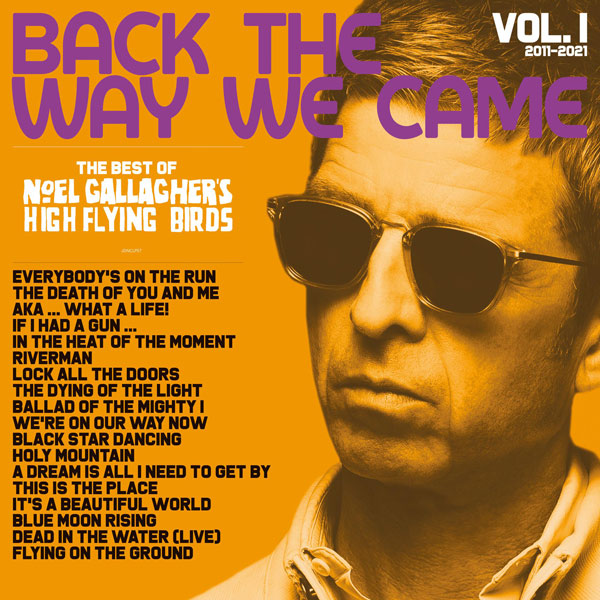 Back the Way We Came Vol. 1 2011-2021 Noel Gallagher's High Flying Birds
/
3CD deluxe
Everybody's On The Run
The Death Of You And Me
AKA … What A Life!
If I Had A Gun …
In The Heat Of The Moment
Riverman
Lock All The Doors
The Dying Of The Light
Ballad Of The Mighty I
We're On Our Way Now

Black Star Dancing
Holy Mountain (Remastered)
A Dream Is All I Need To Get By
This Is The Place
It's A Beautiful World
Blue Moon Rising
Dead In The Water (Live At RTÉ 2FM Studios, Dublin)
Flying On The Ground

It's A Beautiful World (Instrumental)
If I Had A Gun … (Acoustic Version)
Black Star Dancing (Skeleton Key Remix)
Black Star Dancing (12″ Mix Instrumental)
The Man Who Built The Moon (Acoustic Version)
International Magic (Demo)
Blue Moon Rising (Sons Of The Desert Remix)
The Dying Of The Light (Acoustic Version)
This Is The Place (Skeleton Key Remix)
This Is The Place (Instrumental)
Black Star Dancing (The Reflex Revision)
Be Careful What You Wish For (Instrumental
Tracklisting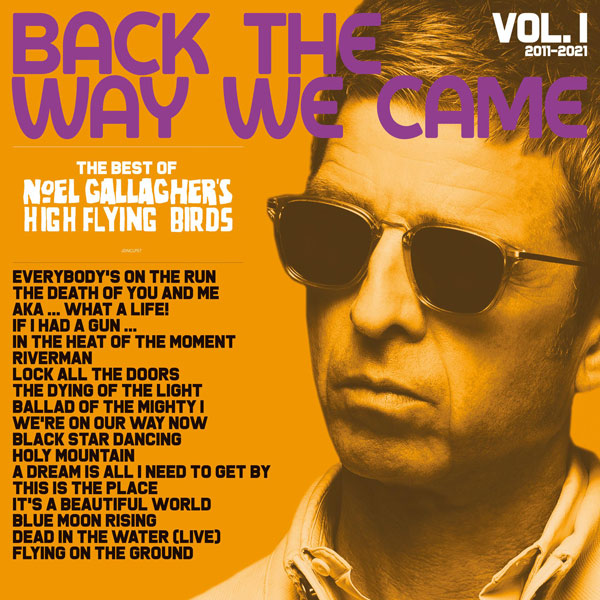 Back the Way We Came Vol. 1 2011-2021 Noel Gallagher's High Flying Birds
/
2LP vinyl
Side A

Everybody's On The Run
The Death Of You And Me
AKA … What A Life!
If I Had A Gun …
In The Heat Of The Moment

Side B

Riverman
Lock All The Doors
The Dying Of The Light
Ballad Of The Mighty I

Side C

We're On Our Way Now
Black Star Dancing
Holy Mountain (Remastered)
A Dream Is All I Need To Get By
This Is The Place

Side D

It's A Beautiful World
Blue Moon Rising
Dead In The Water (Live At RTÉ 2FM Studios, Dublin)
Flying On The Ground