 News
UMC to correct vinyl pressing error in Cat Stevens box set
Yusuf and the label apologise for the error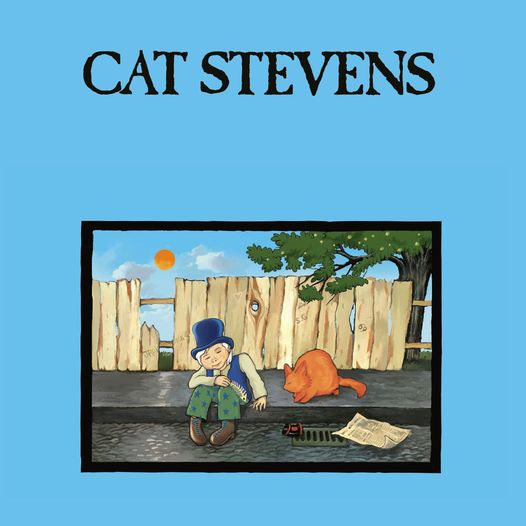 The newly issued Cat Stevens Teaser and the Firecat super deluxe edition contains a mis-pressed vinyl record, admits Universal Music. As well as the CDs and blu-ray, this package contains two vinyl LPs, one of which is supposed to be a record of 'alternate' versions of all the tracks from the album. Despite being labelled as such on all elements of the packaging, it turns out that this record mistakenly features the new remaster of the 1971 album.
In a statement, team Yusuf/Cat Stevens have assured fans that "the issue [will be] corrected, at no cost to you". And it sounds like no one will be required to return the 'wrong' vinyl record since they also say: "Hopefully the fact that you will end up with an extra vinyl of the remastered album will provide some small compensation for the trouble this causes".
No detail, as yet, as to what purchaser's need to do, but here's Universal Music Catalogue's statement on the problem:
"With great regret, we have to report that there has been an error in the production of the Teaser and the Firecat Super Deluxe Edition box set, wherein LP1 (Teaser and the Firecat: Alternate Versions), which comes in a blue sleeve, mistakenly contains the 50th anniversary remastered audio of the original 1971 album (and not the Alternate Versions).

We would like to offer our sincere apologies to everyone who has purchased the Super Deluxe Edition set, and for the inconvenience caused. We are having LP1 reprinted urgently, and will ensure that everyone who purchased the box set will be eligible to receive a replacement LP free of charge. More information for this process will be shared ASAP. Universal Music Group"


Universal Music Catalogue
It seems unlikely that any super deluxe box sets out in retailers will be recalled, so if you are thinking of making a purchaser, best advice is to go ahead and then make your claim for a replacement vinyl when the process has been publicised.
Watch the SDEtv unboxing video of the Teaser and the Firecat super deluxe edition (note: SDE had not played the vinyl when this was filmed, hence the issue wasn't spotted and mentioned in commentary).