 News
Paul Weller / Fat Pop (Volume 1)
New studio album • 3CD deluxe edition • coloured vinyl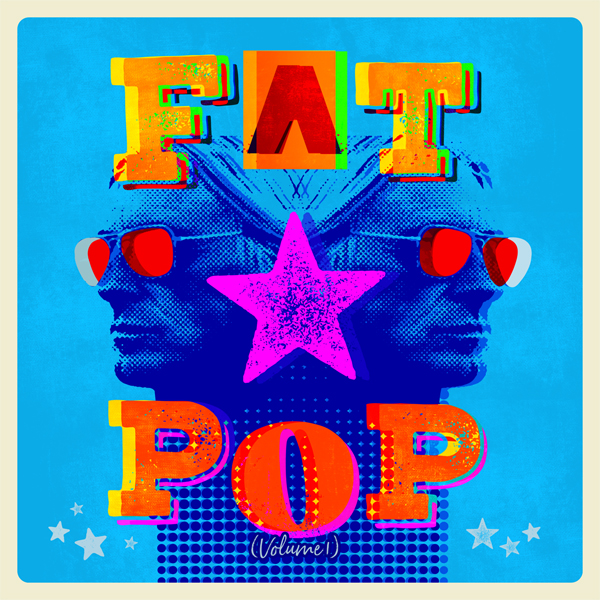 Paul Weller will release a new album called Fat Pop (Volume 1), in May.

The record comes less than a year after last year's On Sunset and features the song 'Cosmic Fringes' which you can preview below. Paul has already revealed that the Pet Shop Boys have remixed this song for some future release.
The new album will be available as a three-CD deluxe set which adds a ten-song disc called Live From Mid-Sömmer Musik and a six-track 'Fat Pop Bonus' CD.
As well as black vinyl, there'll be yellow vinyl pressing and Amazon have an orange vinyl edition. The official Weller store has a picture disc and an exclusive 3LP deluxe box (£70)
Fat Pop (Volume 1) will be released on 14 May 2021.
Compare prices and pre-order
Paul Weller
Fat Pop - 3CD deluxe
Compare prices and pre-order
Paul Weller
Fat Pop - Amazon exclusive orange vinyl LP
Compare prices and pre-order
Paul Weller
Fat Pop - black vinyl
Compare prices and pre-order
Tracklisting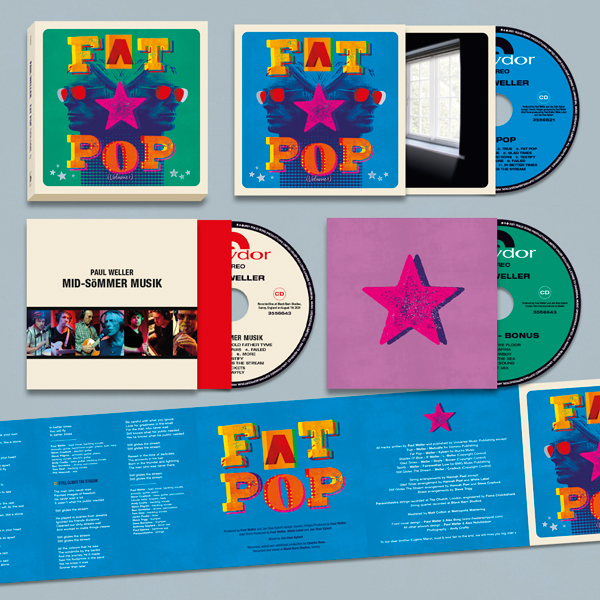 Fat Pop Paul Weller
/
3CD deluxe edition
Cosmic Fringes
True
Fat Pop
Shades Of Blue
Glad Times
Cobweb / Connections
Testify
That Pleasure
Failed
Moving Canvas
In Better Times
Still Glides The Stream

On Sunset – Live From Mid-Sömmer Musik, London / 2020
Old Father Tyme – Live From Mid-Sömmer Musik, London / 2020
Moving Canvas – Live From Mid-Sömmer Musik, London / 2020
Failed – Live From Mid-Sömmer Musik, London / 2020
Village – Live From Mid-Sömmer Musik, London / 2020
More – Live From Mid-Sömmer Musik, London / 2020
Testify – Live From Mid-Sömmer Musik, London / 2020
Still Glides The Stream – Live From Mid-Sömmer Musik, London / 2020
Rockets – Live From Mid-Sömmer Musik, London / 2020
Mayfly – Live From Mid-Sömmer Musik, London / 2020

Round The Floor
Serafina
Crowboy
Into The Sea
Pure Sound
Fat Mix
Tracklisting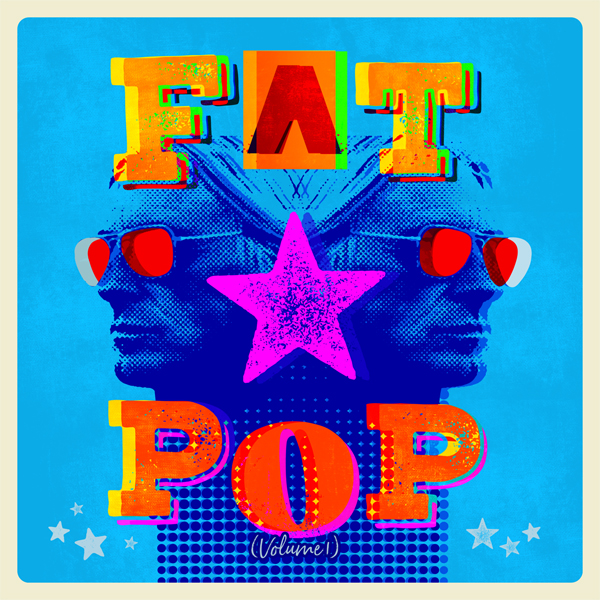 Fat Pop Paul Weller
/
Vinyl LP
Side A

Cosmic Fringes
True
Fat Pop
Shades Of Blue
Glad Times
Cobweb / Connections

Side B

Testify
That Pleasure
Failed
Moving Canvas
In Better Times
Still Glides The Stream
Tracklisting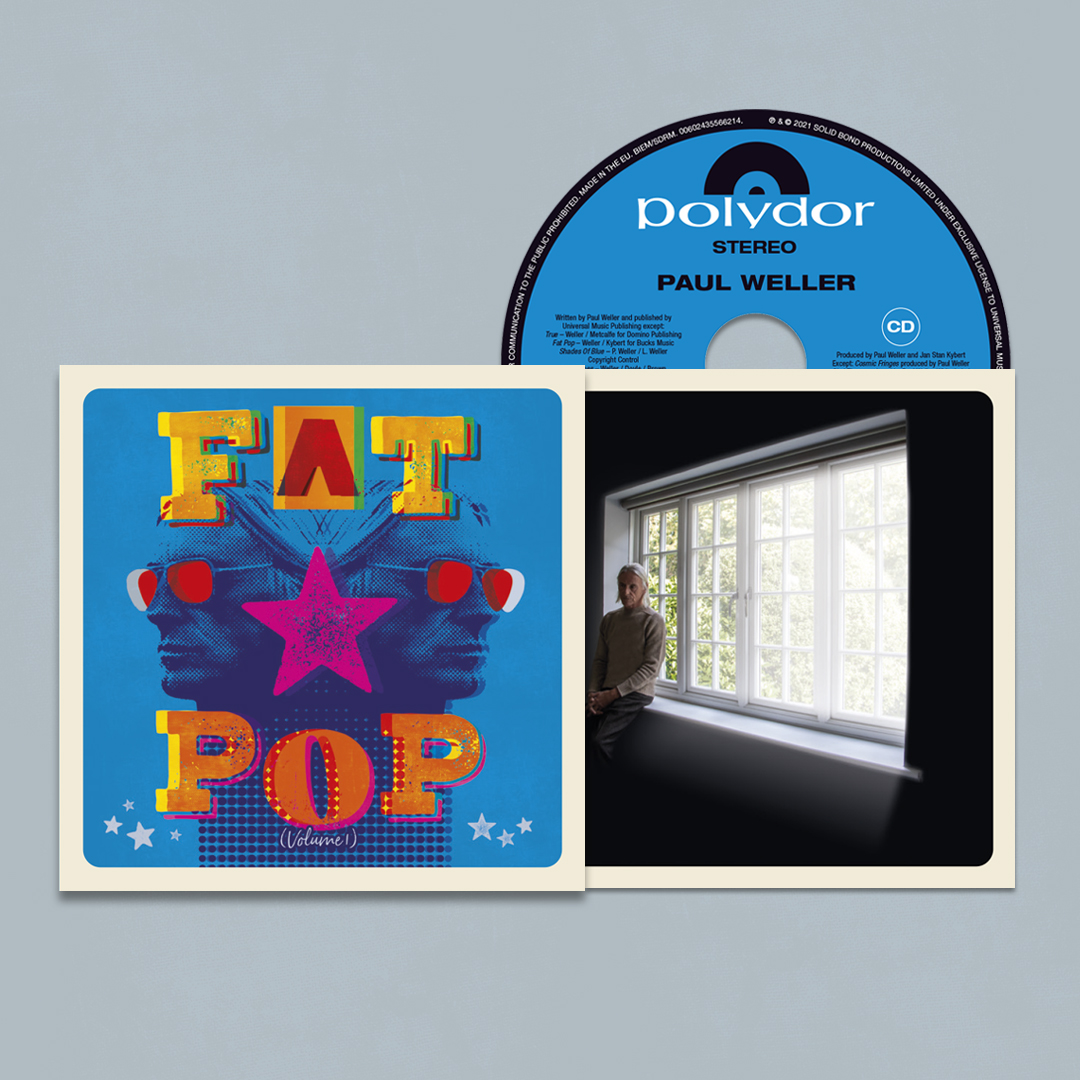 Fat Pop Paul Weller
/
Single CD edition
Cosmic Fringes
True
Fat Pop
Shades Of Blue
Glad Times
Cobweb / Connections
Testify
That Pleasure
Failed
Moving Canvas
In Better Times
Still Glides The Stream