 News
Peter Jackson's Let It Be restoration will be called 'The Beatles: Get Back'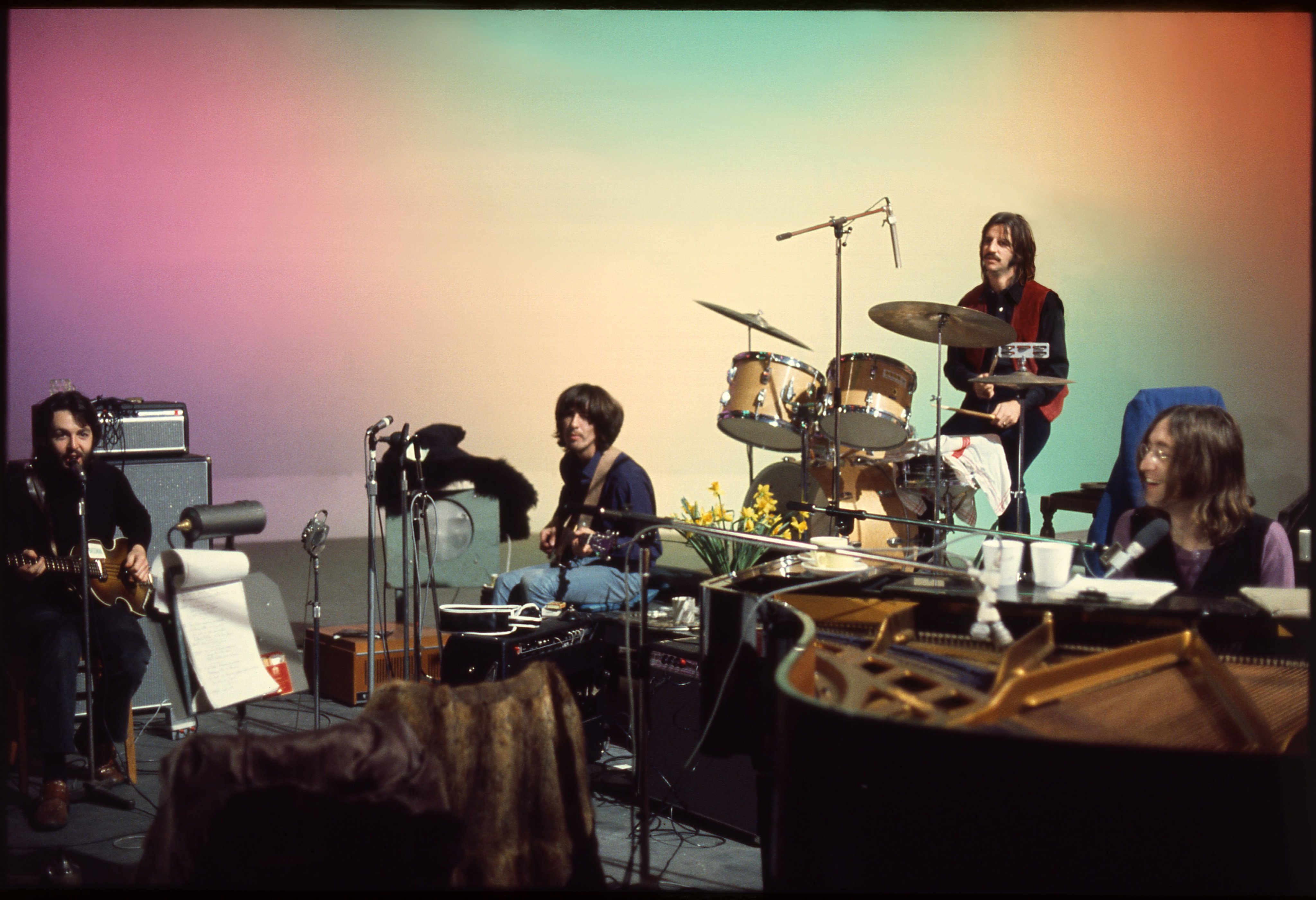 Photo by Linda McCartney ©Paul McCartney
Peter Jackson's much anticipated reworking of The Beatles' 1970 film Let It Be will be released theatrically in September after worldwide distribution rights were secured by Disney.

The film will be called The Beatles: Get Back, which of course not only references the group's 1969 single (with Billy Preston) but is also a nod to the working title of the Let It Be album itself.
As well as never-before-seen footage of the Let It Be recording session, we now know that the film will include the entire 42 minute rooftop concert, "fully restored". Peter Jackson has been through over 55 hours of unseen footage, filmed by Michael Lindsay-Hogg in 1969, and 140 hours of mostly unheard audio recordings from the 'Let It Be' album sessions.
Peter Jackson says, "Working on this project has been a joyous discovery. I've been privileged to be a fly on the wall while the greatest band of all time works, plays and creates masterpieces. I'm thrilled that Disney have stepped up as our distributor. There's no one better to have our movie seen by the greatest number of people."
The Walt Disney Studios are releasing it in the US and Canada on 4 September 2020, with additional details and dates for the film's global release "to follow". A fully restored version of the original Let It Be film will be made available "at a later date".
While all this is very exciting, what we still have no idea about is what the expected Let It Be 50th anniversary edition will look like. Surely it will be a combination of remastered album, outtakes, 5.1/Dolby Atmos mix and both versions of the film. We'll have to wait and see. I'm pretty sure a box set/reissue will follow the theatrical release of The Beatles: Get Back, probably in October time. Indeed, Callaway Arts & Entertainment have a book out called The Beatles: Get Back which is scheduled for mid-October. Rumours suggest this is an 'official companion' to Peter Jackson's film and it will include exclusive photographs, transcripts of the recording and an essay by Hanif Kureishi. It can be pre-ordered below.