 News
'The Beatles: Get Back' now set to debut on Disney+
Change in strategy for the reworked doc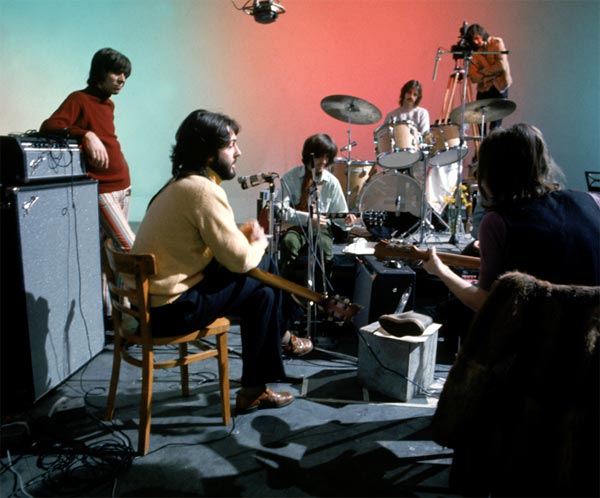 Disney have abandoned plans to premiere Peter Jackson's The Beatles: Get Back documentary – a reworking of Michael Lindsay-Hogg's 1970 film Let It Be – in cinemas and will instead debut it as an three-episode series on its Disney+ streaming platform.
The project was first announced officially in March last year and back in December, Jackson had said he was about halfway through the edit and treated fans to a 'sneak peek' of the film, which you can see below.
The decision to abandon a theatrical premiere is not altogether surprising given the challenges around the globe as countries still battle with the challenges of the COVID-19 pandemic, but the switch to streaming does offer fans something quite tantalising…
The scale of the documentary has now increased significantly and the final running time will be around SIX HOURS, with each episode a feature-length 120 minutes. So Peter 'trilogy' Jackson may well have gone back to Apple and Disney and said the story can not be told properly within the confines of one 90-120 minute film and so that could have influenced the decision as well.
Jackson had this to say about the extended approach:
"In many respects, Michael Lindsay-Hogg's remarkable footage captured multiple storylines. The story of friends and of individuals. It is the story of human frailties and of a divine partnership. It is a detailed account of the creative process, with the crafting of iconic songs under pressure, set amid the social climate of early 1969. But it's not nostalgia – it's raw, honest, and human. Over six hours, you'll get to know The Beatles with an intimacy that you never thought possible."
He added, "I'm very grateful to The Beatles, Apple Corps and Disney for allowing me to present this story in exactly the way it should be told. I've been immersed in this project for nearly three years, and I'm very excited that audiences around the world will finally be able to see it."
In many ways, this is not so strange. Fans will remember The Beatles Anthology was broadcast across a number of episodes in late 1995.
The Disney+ broadcast will be on 25, 26 and 27 November 2021 and will be preceded by The Beatles: Get Back book in October. This complements the documentary with transcriptions of The Beatles' recorded conversations and "hundreds" of exclusive, never before published photos from the three weeks of Let It Be sessions. The book will be published in nine international language editions, including English.
What is conspicuous by its absence, in today's announcement via The Beatles channels, is any hint of the Let It Be sessions being celebrated and reissued as an audio package. We know that the standard team of Giles Martin and Sam Okell are remixing the audio for the film, so it's inconceivable that they are not preparing audio-only tracks for a deluxe reissue of the Let It Be album, in both stereo and surround/Dolby Atmos mixes. However, in SDE's opinion, it is now highly likely that a Let It Be reissue will get bumped to 2022. Vinyl capacity issues and a concern about overcrowding the marketplace, and confusing consumers with too much The Beatles: Get Back product, are likely to be a factor. Delaying the music box set would also allow for simultaneous release of audio and home video products (DVD, blu-ray) and present an opportunity for the 'dream team' situation of a super deluxe box set that contained both audio and Peter Jackson's video (Director's extended cut – "what they wouldn't let me put in the six-hour version").
What are your thoughts on this decision? Vote on the SDE poll below.
SDE Poll
Is it the right decision to stream The Beatles: Get Back first on Disney+?