 News
Now That's What I Call Music 6 to be released as a two-CD set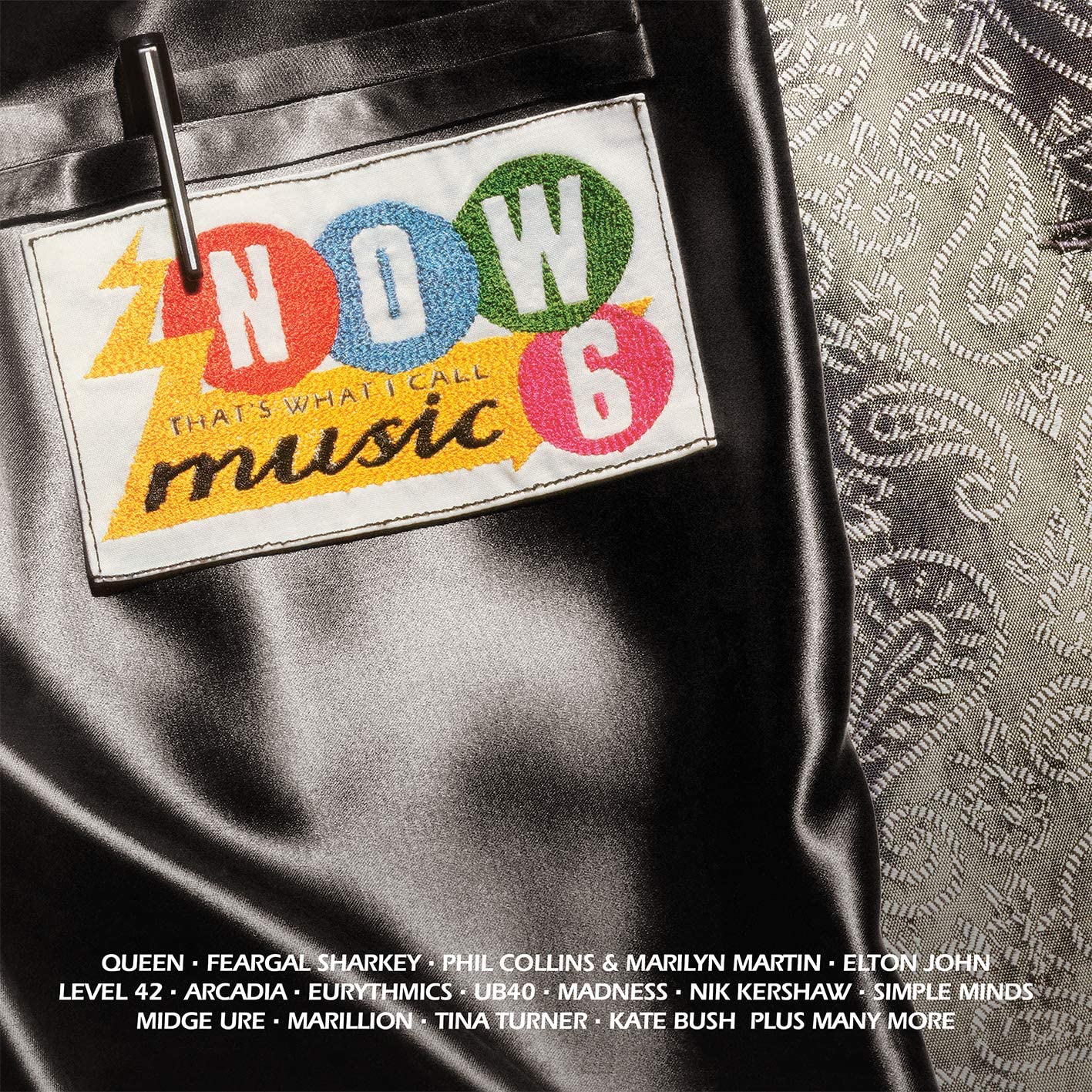 Feel the Quality on CD for the first time
Now That's What I Call Music 6 will be reissued next month as a 2CD set, as the reissues of the classic compilation series continue.

Now 6 was originally released in November 1985 and was the biggest selling 'Now' at that point in time. It features a particularly strong track listing, in my opinion, with post Live Aid Queen ('One Vision'), what turned out to be Nik Kershaw's last ever UK hit single ('When A Heart Beats'), Eurythmics' only number one ('There Must Be An Angel (Playing With My Heart)'), Kate Bush's seminal 'Running Up That Hill (A Deal With God)', Arcadia's 'Election Day' and many more great songs.
It's not perfect – no 'Now' is – but at least Cliff's cheesy 'She's So Beautiful' and David Grant & Jaki Graham's awful 'Mated' are at the end of their respective sides!
As we prepare to play guess-which-track-will-be-the-wrong-mix, we should also note that there is one track missing, Bryan Adams and Tina Turner's 'It's Only Love' (it belongs between 'Alive and Kicking' and 'Empty Rooms'). The 'Now' team have confirmed they couldn't 'clear' this track for licensing.
A word on the cover. Probably my absolute favourite 'Now' artwork. Just love the thought and detail that have gone into this. Today's computer generated trash is not in the same stratosphere as what the 'Now' team were creating 35 years ago.
Now 6 will be reissued on 24 July 2020.
Compare prices and pre-order
Various Artists
Now That's What I Call Music 6 - 2CD set
CD 1
1. Queen – One Vision
2. Nik Kershaw – When A Heart Beats
3. Feargal Sharkey – A Good Heart
4. Eurythmics – There Must Be an Angel (Playing with My Heart)
5. Simple Minds – Alive and Kicking
6. Gary Moore – Empty Rooms
7. Marillion – Lavender
8. Elton John – Nikita
9. Kate Bush – Running Up That Hill (A Deal with God)
10. Level 42 – Something About You
11. Tina Turner – We Don't Need Another Hero (Thunderdome)
12. Ub40 – Don't Break My Heart
13. Phil Collins and Marilyn Martin – Separate Lives
14. Cliff Richard – She's So Beautiful
CD 2
1. Arcadia – Election Day
2. Ub40 & Chrissie Hynde – I Got You Babe
3. Fine Young Cannibals – Blue
4. Midge Ure – If I Was
5. Siouxsie and the Banshees – Cities in Dust
6. Madness – Uncle Sam
7. Lloyd Cole and the Commotions – Lost Weekend
8. The Communards – You Are My World
9. Paul Hardcastle – Just for Money
10. Jan Hammer – Miami Vice Theme (From 'Miami Vice' Soundtrack)
11. Maria Vidal – Body Rock
12. Baltimora – Tarzan Boy
13. Mai Tai – Body & Soul
14. Cameo – Single Life
15. David Grant & Jaki Graham – Mated