 News
Paul McCartney expected to announce 'McCartney III' very soon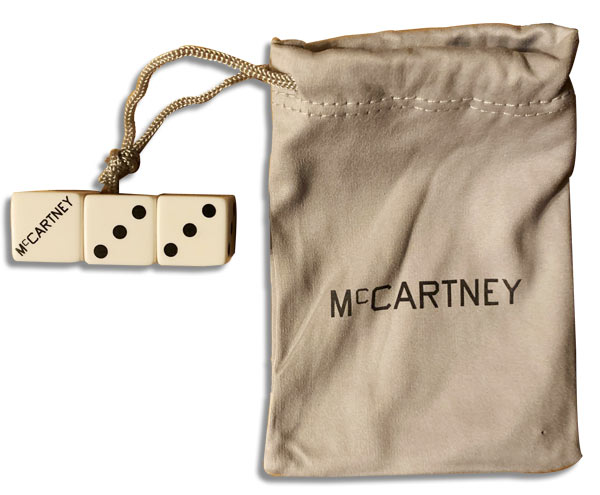 Rumours and teases suggest a third 'one-man-band' album is on the way
Paul McCartney is expected to announce a new solo album imminently, which is very likely to be called McCartney III – a follow-up to his 1970 and 1980 albums, which in both cases, saw Paul retreat from band situations and record almost entirely alone, playing all the instruments himself.

Paul has been teasing his fans on social media with a series of images themed around the number three, and in recent days his record label have sent out, to select few, three dice, all of which have the number three on every side (except one side which has the word 'McCartney' on it). The dice come in a small outer bag (see main image, above).
https://twitter.com/PaulMcCartney/status/1318500457656930307
With the COVID-19 pandemic putting paid to Paul's 'never-ending tour' and also preventing him recording in a studio with his band, he has clearly seen this as an opportunity to do what he did when The Beatles dream was over at the end of the 1960s and again in 1979, when Wings had run its course. Paul is a notorious workaholic and it seems that even at the ripe old age of 78, his enthusiasm and passion for writing songs and recording music has not wained.
The question is, what can we expect from a McCartney III? When Paul recorded the previous two albums he was still a young man (in his twenties and thirties, respectively), but time is a cruel mistress and Macca's voice is not the amazing instrument it once was, so that is potentially a problem. As much as we'd love McCartney to deliver another 'Maybe I'm Amazed' or 'Coming Up' we have to acknowledge that that isn't very likely, because his range is now a limiting factor.
Greg Kurstin did a fantastic job with the production on 2018's Egypt Station so it will be very interesting to see what Macca does when following his own nose in the studio. I'll hazard a guess and say it may well be quite experimental, but perhaps with a rootsy, organic, acoustic backbone; with effects on vocals and the like. Possibly, Fireman-esque. Paul also may include a handful of instrumentals, which of course would be consistent with both previous McCartney albums and makes vocals a non-issue.
It's great to be getting another Paul McCartney album only two years after the last one. What are your thoughts and expectations around this rumoured release? Leave a comment.