 News
Paul McCartney / McCartney III Imagined – remix/covers album
Album covered/remixed by various artists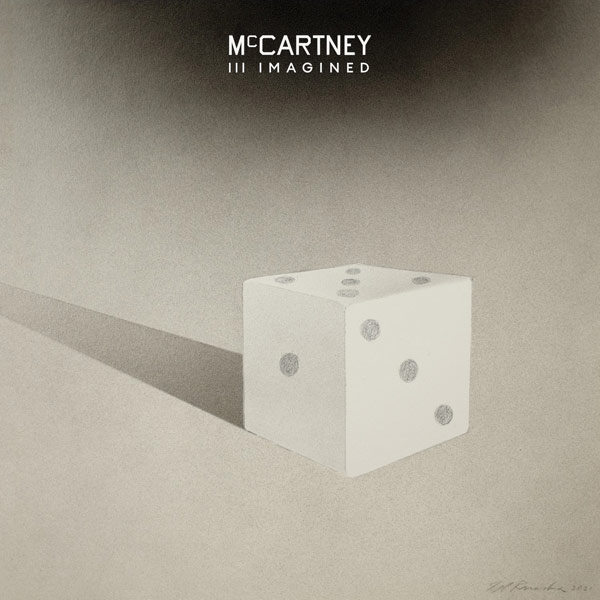 Paul McCartney's 2020 album, McCartney III, is reimagined – or make that III imagined – via an interesting selection of artists including Beck, St Vincent, Damon Albarn and Josh Homme.

All of the album's 11 tracks have been either remixed or covered by Damon Albarn, Beck, Blood Orange, Phoebe Bridgers, Josh Homme, Khraungbin, 3D RDN of Massive Attack, Ed O'Brien (EOB), Anderson .Paak, St. Vincent and more. You can listen to American singer/rapper/songwriter Dominic Fike's cover of 'The Kiss of Venus', below.
This new version of the album will be available digitally on 16 April, with physical formats to follow in the summer, including – you better believe it – exclusive colour vinyl editions available through independent record shops, Target, Barnes & Noble, Newbury Comics and Paul's own site.
The physical editions get a bonus track in the shape of the Idris Elba Remix of 'Long Tailed Winter Bird'. By all accounts all vinyl editions will be very limited, even the black version (we're not bothering to sell any via the SDE shop due to lack of availability).
McCartney III Imagined is released physically on 23 July 2021.
Compare prices and pre-order
Paul mcCartney
McCartney III imagined - 2LP black vinyl
Compare prices and pre-order
Paul mcCartney
McCartney III imagined - CD edition
Tracklisting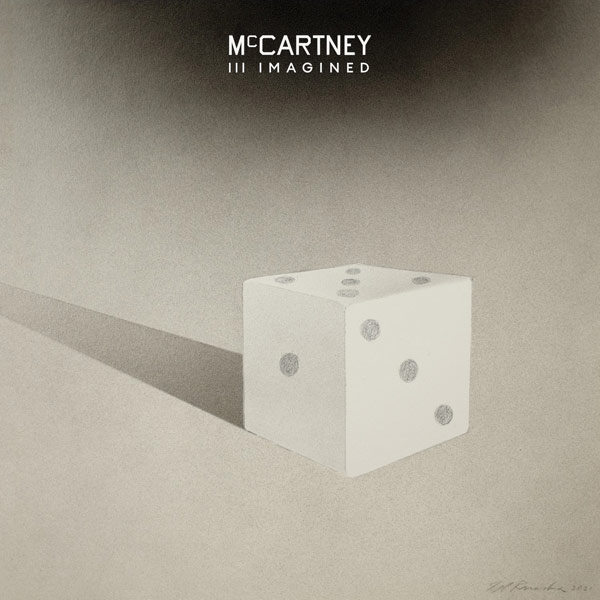 McCartney III Imagined Paul McCartney / Various Artists
/
2LP vinyl
Side A

Find My Way (feat. Beck) – 4:53
The Kiss of Venus (Dominic Fike) – 2:23
Pretty Boys (feat. Khruangbin) – 5:48

Side B

Women And Wives (St. Vincent Remix) – 3:00
Deep Down (Blood Orange Remix) – 4:24
Seize The Day (feat. Phoebe Bridgers) – 3:29

Side C

1. Slidin' (EOB Remix) – 2:39
Long Tailed Winter Bird (Damon Albarn Remix) – 4:10
Lavatory Lil (Josh Homme) – 2:53
When Winter Comes (Anderson .Paak Remix) – 2:21

Side D

Deep Deep Feeling (3D RDN Remix) – 11:23
Long Tailed Winter Bird (Idris Elba Remix)* – 2:44

*Physical exclusive

Find My Way (feat. Beck)
The Kiss of Venus (Dominic Fike)
Pretty Boys (feat. Khruangbin)
Women And Wives (St. Vincent Remix)
Deep Down (Blood Orange Remix)
Seize The Day (feat. Phoebe Bridgers)
Slidin' (EOB Remix) – [Radiohead's Ed O'Brien]
Long Tailed Winter Bird (Damon Albarn Remix)
Lavatory Lil (Josh Homme)
When Winter Comes (Anderson .Paak Remix)
Deep Deep Feeling (3D RDN Remix)
Long Tailed Winter Bird (Idris Elba Remix)*

*Physical exclusive