 News
Steven Wilson's 'Ultra Deluxe' edition The Future Bites sells instantly
£10k box set sells to US-based SDE reader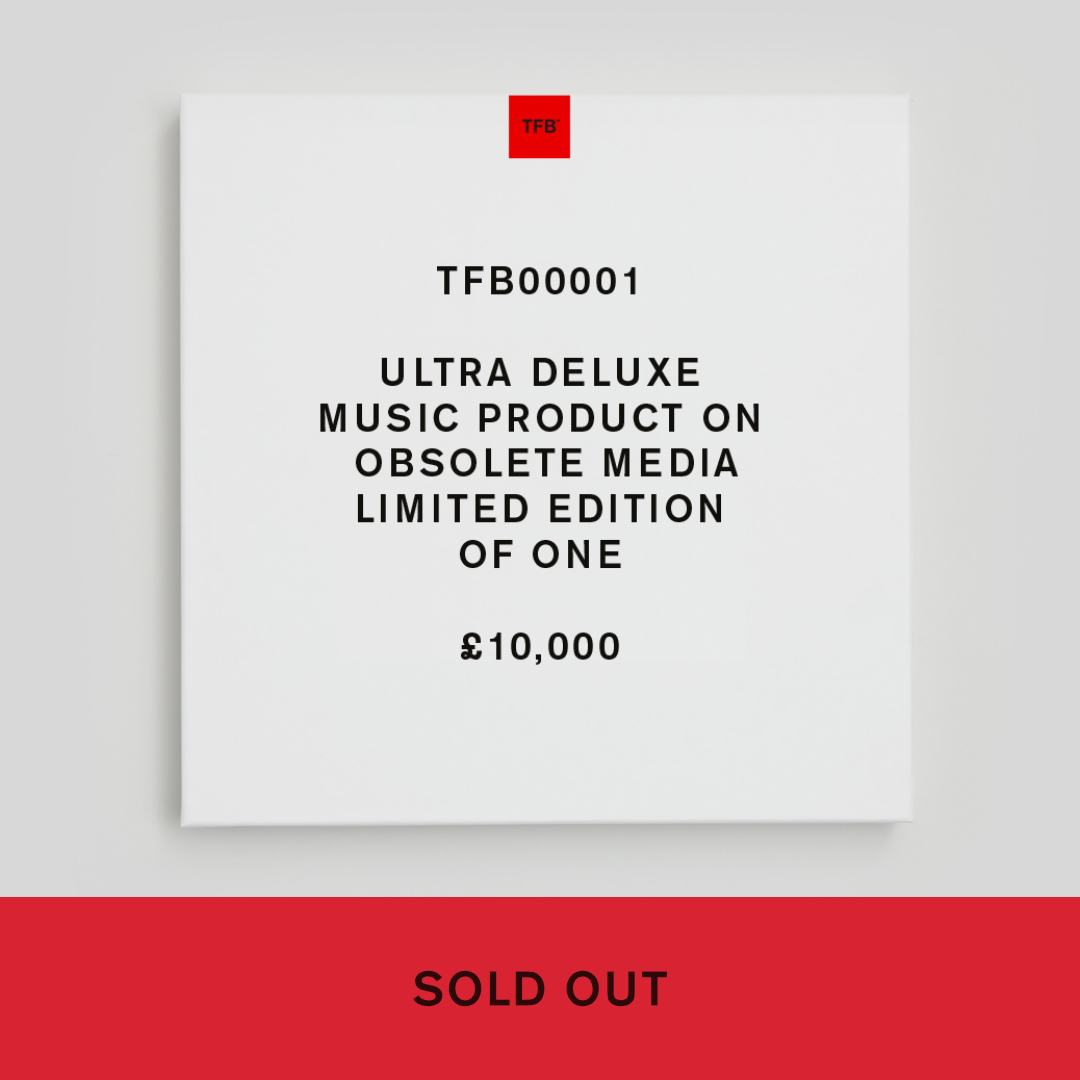 Steven Wilson's limited-edition-of-one 'ULTRA DELUXE MUSIC PRODUCT ON OBSOLETE MEDIA' of The Future Bites sold this morning almost as soon as it went on sale.

Priced at £10,000, with all proceeds going to the Music Venue Trust (to help save grassroots gig venues in the UK), this unique item appears to have been bought by SDE reader Alan Lastufka, who is based in the USA.
I'm being serious, I have an order confirmation email from the Future Bites store/Townsend Music Limited.

— Alan Lastufka (@AlanDistro) November 27, 2020
Alan has said he will talk to SDE about his purchase at a later date, and has already promised to share the contents via an unboxing video and a 'needle drop' of the exclusive track 'The Tastemaker'.
As well as that exclusive song, the box set contains one of Steven Wilson's GRAMMY medals and certificates, test pressings, original drawings, handwritten lyrics and more. Everything in the 'standard' deluxe box is also included.
You can read SDE's interview with Steven and learn more about the box set here.
The Future Bites is issued on 29 January 2021. The new single '12 Things I Forgot' is released on 12-inch vinyl today. There is also a new video for 'Personal Shopper'.
Pre-order the new 12-inch single '12 Things I Forgot' with two exclusive bonus tracks.
---
Steven Wilson official store The Future Bites pre-orders:
---
Compare prices and pre-order
Steven Wilson
The Future Bites - vinyl LP
Compare prices and pre-order
Steven Wilson
The Future Bites - blu-ray
Compare prices and pre-order
Steven Wilson
The Future Bites - CD edition
1. UNSELF
2. SELF
3. KING GHOST
4. 12 THINGS I FORGOT
5. EMINENT SLEAZE
6. PERSONAL SHOPPER
7. MAN OF THE PEOPLE
8. FOLLOWER
9. COUNT OF UNEASE