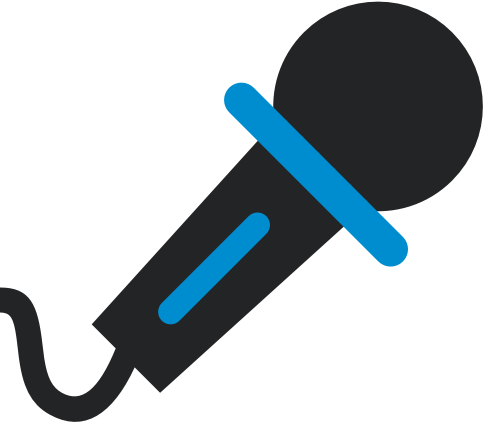 Interview
SDE talks to the man who spent £10k on the Steven Wilson 'Ultra Deluxe' TFB box
A music entrepreneur with a passion for collecting snagged the ultimate limited edition box set and reveals his motivations to SDE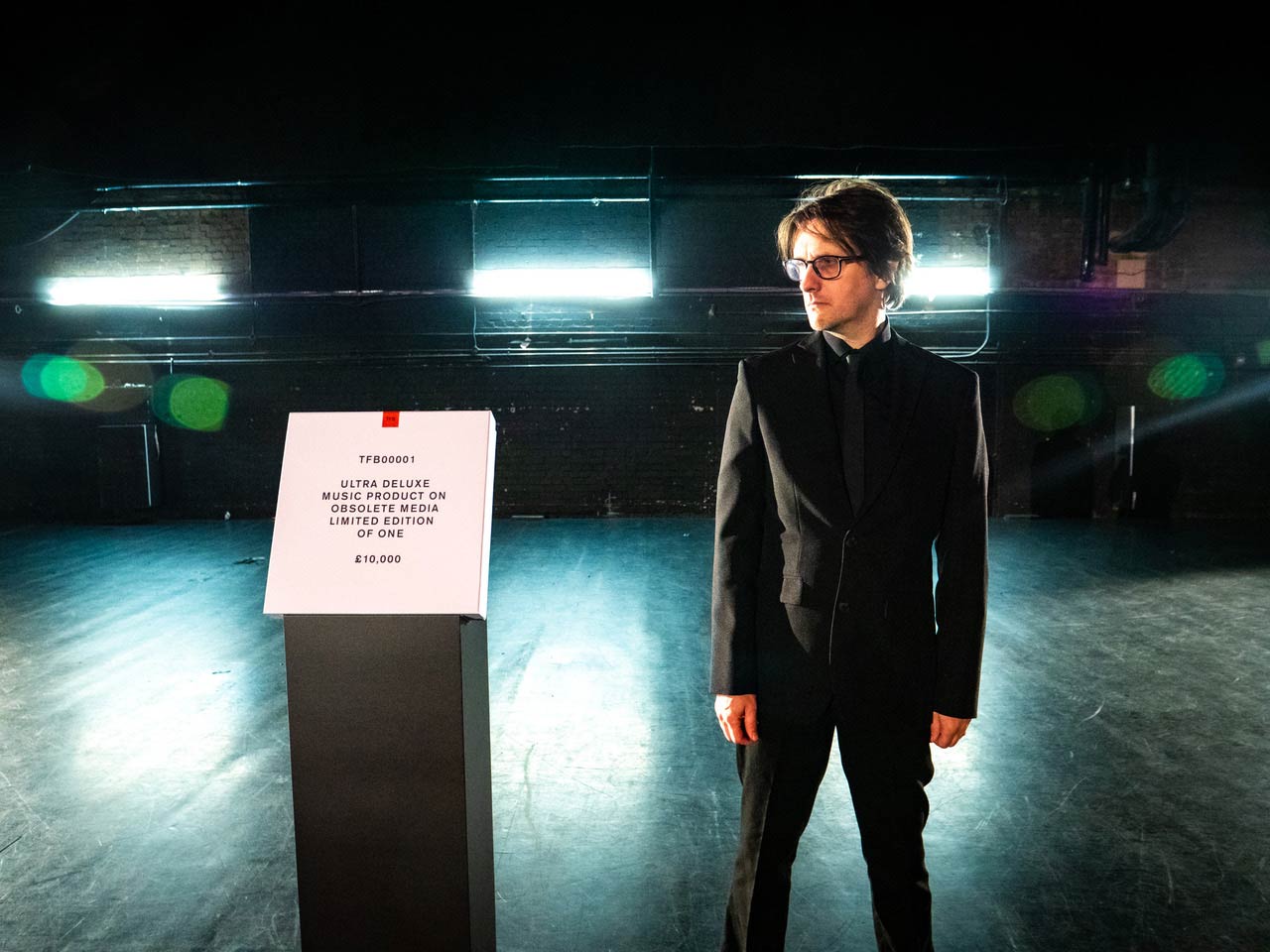 Late last year music fan Alan Lastufka pre-ordered the 'Ultra Deluxe' box set edition of Steven Wilson's new album The Future Bites. It was a limited edition of one and cost a cool ten thousand pounds. He has recently taken delivery of the package and wasted no time in filming an unboxing video.
So who is Alan Lastufka and just what motivated him to spend so much money on a music box set? SDE tracked him down and put some questions to him…

SuperDeluxeEdition: Why did you buy this box set?
Alan Lastufka: Starting with a giant question! I bought this box set for several reasons really.
First, the selfish reasons. As a music collector, I really wanted a lot of the unique personal items Steven included here. The hand-written lyrics, the Polaroids from the album cover photoshoot, the Grammy nomination medallion and certificate… truly one-of-a-kind items that we as fans almost never get a chance to hold or even see. This box allowed me to not only see and hold them, but to own them. That's fantastic, and I smile more every time I think about it.
Also, I wanted the exclusive song, 'The Tastemaker', and I wasn't certain another buyer would share it with the entire Steven Wilson fanbase. I recorded my very first play of 'The Tastemaker' seven-inch with an Ortofon Bronze stylus feeding a Cambridge Solo preamp, captured at 192kHz/24bit by a Tascam DA-3000. Then I cleaned up that needle-drop by hand in iZotope's RX, removing each pop and tick individually so as not to just run the plugin across the whole track and destroy the transients. It takes a lot of time, but the results are stellar.
Then, the unselfish reason, the proceeds were going to a good cause. With Steven Wilson not being able to tour currently, I don't think anyone would have blamed him if he had planned to just pocket the sale of this gigantic box set from the outset. It's a lot of his personal items in there, why shouldn't he be compensated for them? But no, he was generous and gave all the proceeds to the UK's Music Venue Trust, a charity that helps support live music venues. So my purchase went to help keep live music alive instead of to Steven's future keyboard budget or whatever. Even better!
SDE: Is this an investment you expect to enjoy a return on? In other words, do you think you'll sell it on at some point?
Alan: I will sell it on at some point. My partner and I don't want to have kids, so I will have no one to leave these kinds of items to. I'd rather it go to another Steven Wilson fan than to whatever or whoever 'my estate' will consist of when I pass. No one will treasure this kind of box set like a fan will, so even if I left it to a music museum or exhibition, it would just be another item on display there.
As for whether I expect a return on this particular 'investment'? In the short term, no. If I were to resell it today, I don't think I'd get my money back out of it. Some of the magic here was in the fact the money went to charity. Some of the magic was in the song 'The Tastemaker' being exclusive to this box set. One pressing. One copy. And some of the magic was in the hype around the album release as this type of box set worked extremely well within the context of this title's specific marketing campaign.
However, in the future, I do think this will appreciate like most of Steven Wilson's limited releases have. To be clear, I didn't buy this as a retirement nest egg or as a speculative investment. I bought it because it's so freakin' cool! But I'd be lying if I said I didn't think it'll be worth more in ten or twenty years than it is today. I mean, among everything else included here, how often do fans get a chance to own props from their favourite artist's music videos? This set has everything!
SDE: How big a Steven Wilson fan are you? Is he your favourite artist?
Alan: The question every music fan both loves and dreads: who's your favourite artist?! I mean, everything comes in waves, right? Most of the time, Steven Wilson is my favourite, yes. But a few years ago it was Roger Waters. And a few years before that it was Tori Amos. I still love their work of course, and I only found Steven's work relatively recently (around 2015), but once I fell, I fell hard. I now own everything… all the solo releases, all the No-Man stuff, every Blackfield track, Porcupine Tree's gigantic catalog of albums, singles, compilations, limited edition Transmissions, concerts, you name it. In stereo and 5.1 and Atmos. I've been drowning in Wilson's work for the last few years and I'm not coming up for air any time soon, especially not now with a new album to dig into!
SDE: Any regrets? £10k could buy you a lot of 'something else' – like a new kitchen, a car, an amazing holiday…
Alan: None. I was preparing for regrets. What if the box set arrived trashed? What if I didn't enjoy the album or bonus material? What if 'The Tastemaker' was five disappointing minutes of static and other experimental noise?
But during the unboxing video, I got more and more excited as I went through every layer of the box. It was better than I thought it would be. And the album is great. The bonus material audio is even better (I'm a sucker for extended remixes and studio outtakes). 'The Tastemaker' is a great upbeat funky song. Short, but great. And despite some of the negative comments people have made on YouTube, Reddit, or even here on SDE, I don't hesitate in saying I have zero regrets.
SDE: You've clearly enjoyed some success in life if your music buying budget is big enough to accommodate this box set?
Alan: It's definitely in the top five most expensive hobby purchases I've ever made, but not the most expensive.
I never had money growing up, and even as a young adult I worked for minimum wage at a nonprofit. I usually had to hit up Mom for $10 to make it to the end of the week. So I would see limited edition box sets (at the time, usually four disc career-spanning sets) come and go, and I could never afford them.
But then I began a YouTube channel and started having fun making videos. Some were sketch comedy, some were original music, or poetry readings with interesting visuals, or just vlogs about life. These videos caught on and I became one of the Top 100 Most Subscribed channels on YouTube… granted this was back in 2008 when it only took 40,000 subscribers to hit that list.
That lead to a book deal with O'Reilly Media, and I co-wrote the book YouTube: An Insider's Guide that taught new video makers how to grow their channel and online presence (don't bother reading the book now, it's over a decade out of date, but still in print somehow).
And then that book led to me co-founding a record label for online musicians. So many indie musicians were making music at home, uploading it to YouTube, and viewers were begging to buy it, but these musicians had no where to go to sell it. No one had heard of Bandcamp or DistroKid back then. No one was manufacturing vinyl on-demand.
So my friend Hank Green and I set up a record label called DFTBA Records (initialism for Don't Forget To Be Awesome), and we started signing YouTube musicians, releasing their CDs and vinyl, helping them with small tours, designing and printing their t-shirts and posters. And because we were musicians ourselves, we set up contracts that were very fair for the artists. In fact, most of our artists went on to quit their day jobs and were able to make a living from their music within a year or two after signing with us.
We quickly branched out and started working with comedians like Rhett & Link, authors like Rainbow Rowell and John Green, in fact we started working with John just a couple years before his novel The Fault In Our Stars was published. That book was later turned into a Hollywood movie by 20th Century Fox, and during all of that we were releasing his merch. We even recorded an exclusive audiobook box set of that novel.
The value of our label skyrocketed after that, and after years of doubling our profits every 12 months, I sold my half of the label to a small group of investors. I felt it was the right time to get out. Projects like that never last forever, and I was offered a lot for my ownership stake.
All that work, combined with some smart investments and – outside of my hobbies – a fairly frugal lifestyle, mean I no longer have to sit on the sidelines when these Super Deluxe Edition box sets are announced. And I paid Mom back for all those $10 loans.
SDE: Has anyone been in touch and offered you a tidy sum to buy it off you?
Alan: Someone offered me $2 for it on Facebook or Reddit or somewhere. But I think they were joking.
SDE: Do you have any other physical music in your collection that comes close to this kind of value?
Alan: No. The next most valuable physical music item in my collection is an original 1998 demo cassette from Tegan and Sara, autographed by both of them. It was billed as a "Sara and Tegan" title and that cassette is valued at around $1,000. It is one of the demo tapes they circulated before getting signed to a major label, and the demos are stellar.
After that would probably be my first UK pressing of Pink Floyd's The Wall, signed by Roger Waters in gigantic letters across the bricks of the wall. Not sure how to value that one, but I wouldn't part with it any time soon. I love it and have it carefully framed on my office wall. Then after that you start getting into other rare box sets, like Steven Wilson's Insurgentes Super Deluxe set, which is apparently worth about $500 on average, according to Discogs, or my Michael Jackson Bad 25 super deluxe box set released in the Bad-era leather jacket briefcase with a ton of zippers. That one never stands up when you try to display it, I had to install a special shelf to prop it up. (Incidentally, my unboxing of the Bad 25 Super Deluxe was the first unboxing video of mine you featured here in 2012, TFB being the second. At this rate, 2030 will be the next year for a really special unboxing video. Hah!)
SDE: You mentioned on twitter that you'd bought some of the Royal Mint Bowie coins. You are clearly interested in items outside just CDs and vinyl etc. What else do you collect?
Alan: I did buy the Royal Mint Bowie coins, the gold ones they released last year. I also bought their Queen coins, and their Elton John coins. In addition to physical music, my other hobby is coin collecting. My dad was a coin collector while I was growing up. He mostly filled in date books and bought Mint Proof sets like a lot of collectors at that time. He never collected anything over the top, he didn't come from money and worked as a welder his entire life. But he enjoyed combing through pocket change and rolls. When I started collecting in 2010, I focused more on high-grade individual coins and coins with specific themes.
In fact, I have a subset of gold and silver coins that feature nothing but music themes, which is where the Royal Mint Bowie coins, etc, fit in. That subset is called "The Symphony Set" and all the coins in it depict composers, instruments, music notation, concert halls, or other related visuals.
"The Symphony Set" won me an award, if you can believe it. Every year the two major coin authentication and grading services, PCGS and NGC, hold registry events where they award plaques and prizes to various coin collections put on display. My "Symphony Set" won Most Creative Set in 2012 at the NGC awards.
In addition to the music coins, I also collect classic US gold and silver coins. And that's what kept this Steven Wilson box set from being my most valuable collectible. The crown jewel of my classic coin collection is a mint state 1907 High Relief Wire Edge Saint-Gaudens Double Eagle. Those words probably don't mean much to non-collectors, but anyone familiar with coins knows it is one of, if not the most desirable US coin. Mine was authenticated and graded by PCGS with an estimated value somewhere around double what I paid for the Steven Wilson box set.
So physical music and coins are the main collections, but I also have a modest 4K UHD and Blu-Ray collection which consists of a couple hundred steelbooks and boutique label releases from Arrow Video, Scream Factory, and Criterion. But like with the music, I don't consider those movies investments, they're art and enjoyable to watch, but I don't expect them to fund my later years. I buy them because I don't stream movies, I'm of the opinion that if I'm going to watch a movie, I'd like to see it in its best presentation. Expertly transferred, super high bitrate, lossless audio, and with a ton of bonus features.
I guess I just love obsolete media. Even my band, The Caulden Road, released a Blu-Ray Audio of our first album Reflexion, so that tells you everything you need to know about where my head's at.
SDE: Were you tempted to keep everything sealed?
Alan: Never even crossed my mind. How could I not listen to 'The Tastemaker'?! Or listen to the other exclusive audio, the live soundcheck cover or Rush's "Twilight Zone"? I wanted to read over those hand-written lyric sheets. But most important… it was my only copy of the full album at the time! I also preordered the standard deluxe edition box before the 'Ultra Deluxe' was revealed, but that box still hasn't arrived yet, it's held up in international shipping purgatory.
Some pointed out that I should have left the 0001/5000 Deluxe box set sealed and purchased another numbered copy. And yeah, if I were a more patient man or if the other numbered box set had already arrived, maybe I would have at least done that. But I've never been one to leave any of my music purchases sealed. We only live once, and sometimes it's for far too short.
SDE: Do you think that the item has indeed decreased in value since opening the main box (as per the statement on the card inside the box)
Alan: I got a bit of a laugh out of that insert, and it's probably true for the 0001/5000 box alone. I don't think it's true for any other of the standard deluxe edition box sets though, nor of this Ultra Deluxe. And we have years of data and past album sales to support that. Try to go buy the Insurgentes deluxe edition box for as little as double or triple what it retailed for! It's impossible! And the same is true for every single one of this previous Deluxe Editions. No reason to think The Future Bites would be any different.
SDE: Do you consider that you got value for money with regards to this purchase?
Alan: I do. I didn't think I'd have to justify it, but a number of comments online pointed out how overpriced or stupid and worthless the contents of the box set were, so, let's justify it.
First you have eight hand-written lyric sheets. Sold individually, I think those would bring in an average of $1,000 each. Especially with the provenance of the artist himself offering them up. Some would be lower, but then some (like 'The Raven That Refused to Sing') would go for much higher.
Then you have three 12-inch vinyl test pressings. Those sell all the time for a couple hundred each in the secondary market with no provenance.
Then you have the CD-R of the exclusive soundcheck song, 'Twilight Zone'. Another couple hundred to maybe a thousand dollars when offered directly from the artist. A recording not available anywhere else!
We're already approaching the value of the box set and we haven't even touched on the music video props. Just as one comparable example, the funeral booklets handed out in the My Chemical Romance music video for 'Helena', sell on eBay for about $300 each. There were a couple dozen of those made for the music video, similar to the printed materials from the 'Eminent Sleaze' music video. And Steven included, what, two dozen or so of those, each with a unique phrase?
The laptop bag, carried around by Steven in that same music video, limited to one, a unique item prominently featured in the artist's hands, easily $1,000 with no question of its authenticity.
And then, of course, the most unique item: an exclusive new original studio recording. A song not available anywhere else, on a seven-inch pressing of which only one copy exists. Even if you were to try, you could not put a value on that today, as I don't think the market has ever been tested with a similar item being sold in the past.
I say all of that not to be defensive, but to be surprised Steven set the box's price where he did. He said in a recent interview it probably would have gone for more at auction, but then they wouldn't have been able to print the price on the cover, hah.
SDE: Would this have equally been an art statement if left unopened in some gallery on a plinth?
Alan: Maybe, but it would be the kind of art I do not enjoy. I believe art should be consumed, read, heard, seen, opened, and experienced! I don't get anything out of a banana duct taped to a wall, or a sealed shipping box sitting on display.
SDE: When you realised you had got it, was excitement or panic the first emotion?
Alan: First it was immense disappointment! The box set had sold out before I could even add it to my cart! I live-tweeted the entire experience that night. The box set listing went live at 9am Black Friday morning in the UK. That's all well and good, except that meant I was up until 1am Thanksgiving night here in the US to attempt my purchase as it went live.
I remember refreshing the page one second after 1am, clicking the 'Add To Cart' button, receiving an error, refreshing, and seeing the button turn to SOLD OUT. I was disappointed, but not surprised. I knew there would be a demand for this set.
It remained sold out for about 20-25 minutes as I chatted with other fans on Twitter.
I kept refreshing the page though, I think mostly in disbelief. After 15 minutes, my partner came into my office to check on me.
Then, miraculously, after a dozen or so refreshes, it came back in stock!
I clicked 'Add To Cart'. Got it into the cart. Clicked through to the 'Checkout page'. Made it there. Townsend Music already had my payment and shipping info from my order of the standard Deluxe Edition. I confirmed my information and was greeted with an 'Order Received' page.
I waited for an email confirmation before celebrating on Twitter with you and the few fans who were still hanging in there.
So there was a lot of excitement, and a little panic, as there is anytime I win a big auction or make a large purchase. But that panic dissipated quickly and was completely gone by the time the box set arrived safely.
I know you haven't asked the question, but a lot of readers here and on the Hoffman forum have, so let me say: my partner knows how much I paid for it, she was standing right next to me as I checked out, and she approves. She knows how important Steven's music has become to me, and how important my music (and coin) collection is to my daily happiness. She also reminds me it's my money and that I worked hard for it. She doesn't disapprove of any of my purchases, even if she would never make the same purchases herself.
Many thanks to Alan for answering these questions. Steven Wilson's The Future Bites is out now. Watch SDE unbox all the formats.
---
Steven Wilson official store The Future Bites:
---
Compare prices and pre-order
Steven Wilson
The Future Bites - vinyl LP
Compare prices and pre-order
Steven Wilson
The Future Bites - blu-ray
Compare prices and pre-order
Steven Wilson
The Future Bites - CD edition
The Future Bites Limited Edition Deluxe Box Set
CD 1 – The Future Bites
Unself
Self
King Ghost
12 Things I Forgot
Eminent Sleaze
Personal Shopper
Man of the People
Follower
Count of Unease
CD 2 – The Future Bites – Instrumentals
CD 3 The Future Bites – Bonus Content
Personal Shopper (Extended Remix)
Unself (Long Version)
Ha Bloody Ha
Move Like A Fever
King Ghost (Extended Remix)
I Am Cliché
Wave The White Flag
Eminent Sleaze (Extended Remix)
In Pieces
Every Kingdom Falls
Disc 4: The Future Bites Blu-ray
Features the album in
96/24 Stereo LPCM
DTS-Master Audio 5.1
96/24 5.1 LPCM
Dolby Atmos
Instrumentals (in stereo)
Videos:
King Ghost
Eminent Sleaze
Personal Shopper