 News
Steven Wilson announces new studio album: The Future Bites
Pre-order the limited & exclusive deluxe box set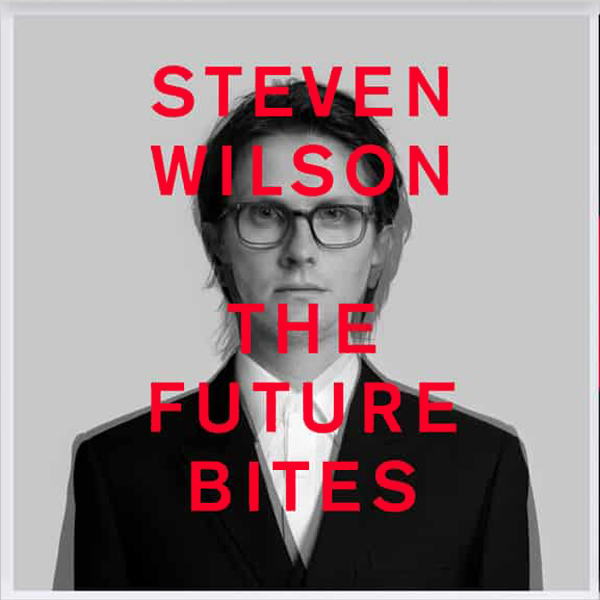 Steven Wilson returns with The Future Bites, his sixth studio album, in June.
The nine-track album follows 2017's To The Bone and is available across a number of physical formats, including coloured vinyl, blu-ray, CD and the traditional deluxe box set (exclusive to Wilson's online store).

The box set will include three CDs, a blu-ray and a cassette. The first three offer the album, instrumental version of the whole album and a disc of bonus material, including additional songs and a 19-minute version of the song 'Personal Shopper', which you can preview below.
The Future Bites deluxe box set is a 'high concept' affair but offers a great deal of audio.
As you might expect, the blu-ray in the box features a hi-res stereo version of The Future Bites, and a 5.1 mix, but for the first time we also get a Dolby Atmos mix of a Steven Wilson album as part of the offering. Two promo videos are also included. The cassette tape features four exclusive demos.
The deluxe box set boasts "high concept packaging" and comes as a 12″ x 12″ laminated lift-off lid box and includes "multiple inserts".
The blu-ray is available separately and the album is also being issued on cassette, although that's not to be confused with the tape you get in the limited deluxe box set, which is exclusive, with the demos.
The Future Bites also comes as a black vinyl gatefold edition and there is also a limited edition red vinyl too. There's plenty of SW store bundles on offer, if that takes your fancy, but the key piece of information to impart is that Steven's store is the only place you can secure a deluxe box set AND THESE ALWAYS SELL OUT.
The Future Bites will be released on 29 January 2021 (was 12 June 2020).
---
Steven Wilson official store The Future Bites pre-orders:
---
Compare prices and pre-order
Steven Wilson
The Future Bites - vinyl LP
Compare prices and pre-order
Steven Wilson
The Future Bites - blu-ray
Compare prices and pre-order
Steven Wilson
The Future Bites - CD edition
1. UNSELF
2. SELF
3. KING GHOST
4. 12 THINGS I FORGOT
5. EMINENT SLEAZE
6. PERSONAL SHOPPER
7. MAN OF THE PEOPLE
8. FOLLOWER
9. ANYONE BUT ME