Saturday Deluxe / 30 January 2021
Watch the unboxing video of the £10k Steven Wilson box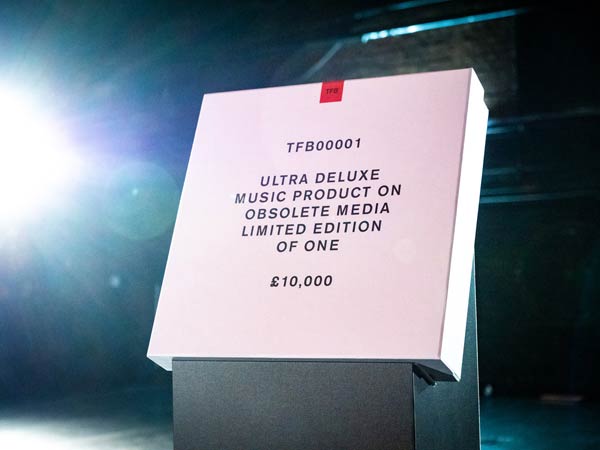 The one-off 'Ultra Deluxe Music Product On Obsolete Media Limited Edition of One' version of Steven Wilson's The Future Bites – as previously covered on SDE – cost its buyer, Alan Lastufka, £10,000. The physical item has now been delivered and true to his word, Alan has posted a really good unboxing video of the package. Have a watch, below:


Just why would someone pay so much for this box set and what does he plan to do with it? SDE will put these and other questions to Alan very soon, so if you have a question for him, post it in the comments below and we'll collate and put forward a selection of some of the best.


Taschen sale (this weekend only)
Book publishers Taschen have a sale on right now for this weekend only. There's some great reductions on music books, film books, and more. Sadly that big Depeche Mode book sold out, but I think a cheaper version will be released later this year (more on that when we get it).