SDE Reissue & Release Preview 2023
SDE looks ahead to the coming year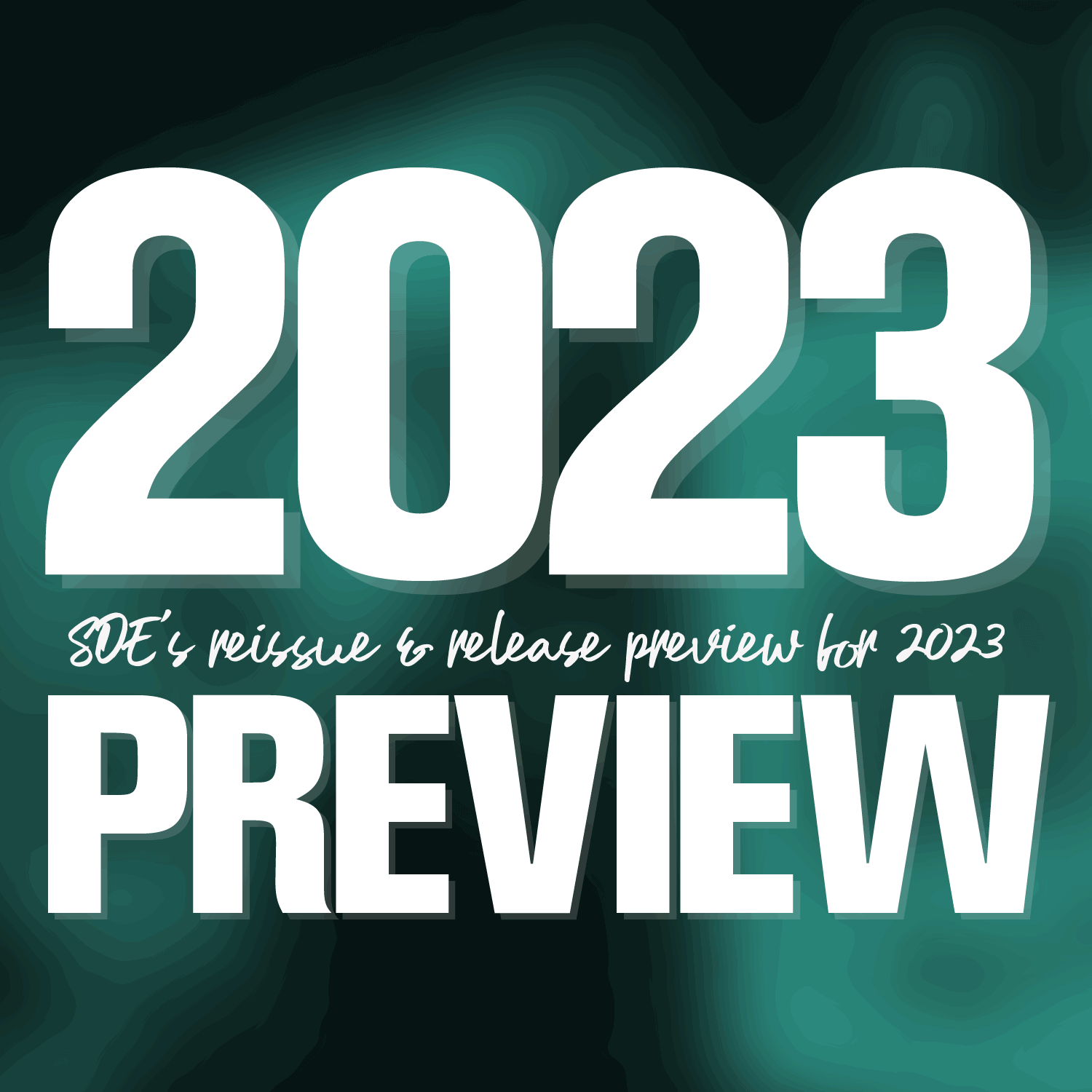 Welcome to the traditional SDE reissue preview for the year ahead! As usual we will start with the first three months of this year where we have confirmed releases and then move on to what we know/think/presume/hope will be reissued later in the year. Of course they'll be plenty of things not covered, so please as well as offering your thoughts on reissues mentioned below, do chip in with forthcoming products you know about that SDE hasn't mentioned! You can do this via the comments section.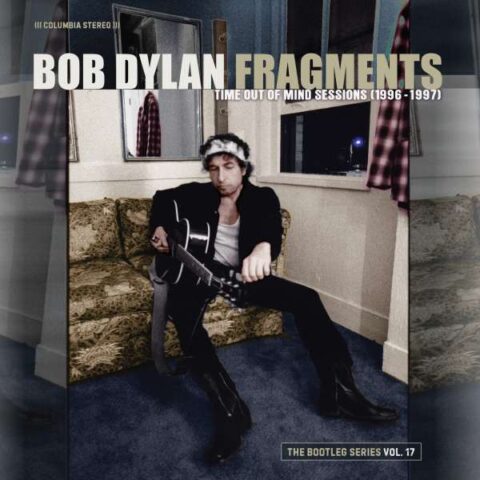 January 2023
Perhaps due to manufacturing capacity issues last year, January 2023 has some fairly big reissues/releases that were likely originally planned for 2022 but just got bumped. These include Volume 17 of Bob Dylan's Bootleg Series called Fragments: Time Out of Mind Sessions 1996-1997, the coloured vinyl box set reissue of The Rolling Stones in Mono and Elvis On Tour.
The Now That's What I Call Music Yearbook activity continues with the 'Extra' 3CD version of 1985 and it is very likely that we will continue to get regular releases as the NOW team move into the later part of the 1980s and continue to issue ad hoc specials on vinyl and CD.
Reissues, box sets and albums of interest in January include:
---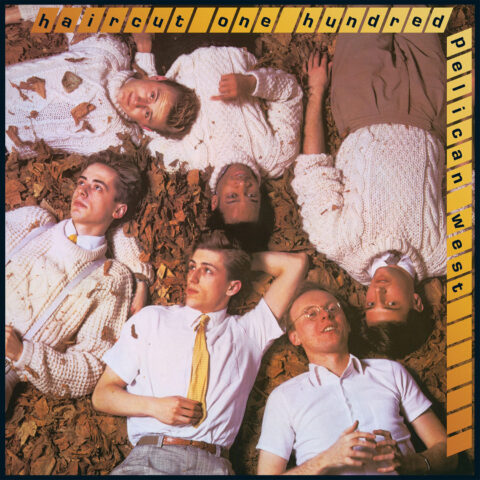 February 2023
February already looks very strong, with reissues from a diverse list of artists including The Auteurs, Robert Palmer, A Flock of Seagulls, Haircut 100, a-ha and Ocean Colour Scene. The two latest releases in the SDE Surround Series – Orbital's new album, Optical Delusion, and the George Harrison tribute Concert For George – will also ship in February (more on the SDE Surround Series later).
There's also some interesting compilations which are big multi-disc sets. These include Young Limbs Rise Again, a Goth-themed set which tells the story of the Bat Cave club nights in London in the early 1980s and one curated by Steven Wilson called Intrigue: Steven Wilson Presents: Progressive Sounds In UK Alternative Music 1979-89. There's going to be a lot of Wilson-related activity in 2023, so more on that later!
Reissues, box sets and albums of interest in February include:
---
March 2023 and Beyond
Looking deeper into the year there's always certain artists where you just know you are going to get something, not matter what. Top of that list is The Fab Four from whom we've had a major box set every year since 2017 (except 2020, due to COVID).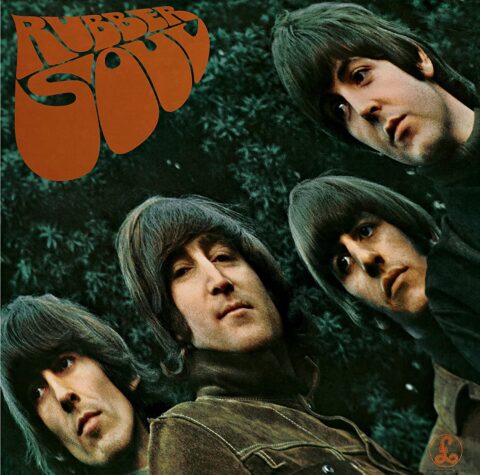 The Beatles
The logical reissue to expect in 2023 is a super deluxe of 1965's Rubber Soul, since that's the one before Revolver and there is an expectation that Apple and UMC will start working 'backwards' with their box sets, moving from the mid-60s to the start of the Fab Four's studio career. However, an alternative approach would be to start at the beginning, especially since 2023 marks the 60th anniversaries of both The Beatles' debut Please Please Me and their second album With The Beatles. There's also the unfinished business of the lack of Revolver blu-ray with the Atmos Mix in the box set. Will the label address this and put that out as a standalone product or have they already moved on from Revolver? We are still waiting for The Beatles Anthology on blu-ray and will Disney / Apple agree to Peter Jackson's reasonably vocal requests to create an extended 'Director's Cut' of The Beatles Get Back documentary? We'll have to wait and see!
---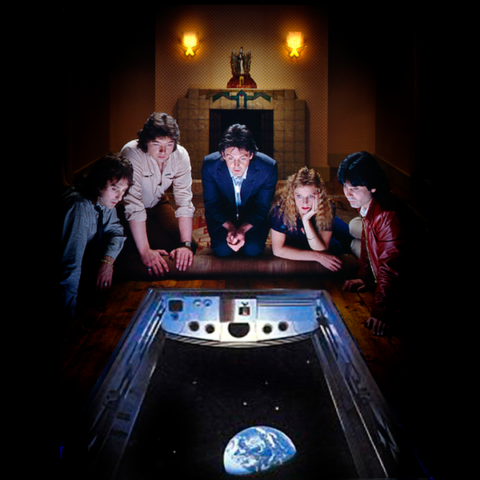 Paul McCartney
We've now had two years without any Paul McCartney's Archive Collection reissues – a first – so I'm fairly confident that he will finally get his 12 year old reissue programme back on track in 2023. Clever money is on London Town and Back to the Egg, the two studio albums from the late 1970s and the only ones from that decade not reissued. If it happens, these will likely be re-released simultaneously, as a pair, (like Tug of War and Pipes of Peace were in 2015) and perhaps we'll see the first Archive Collection since 2017's Flowers in the Dirt to be reissued in the first half of the year. The advantage of that would be that it keeps the schedules clear for the second half of the 2023 for a possible Band on the Run box. Yes, the world's favourite Paul McCartney/Wings album is 50 in December, so might we even see THREE reissues this year? Not impossible, although probably unlikely (it hasn't happened before). Given that Band on the Run came out very late in 1973 and virtually all of its sales came during 1974, MPL might opt to schedule a possible 50th anniversary edition in the first half of 2024, or they may not bother with BOTR at all, of course, especially if there is genuinely nothing much to offer after the 2010 set. I predict we'll get some more Dolby Atmos Mixes of previously reissued albums, although streaming-only. Paul is not interested in releasing these as standalone products but now that he has finally engaged with spatial audio, might we see surround sound included within an Archive Collection? Not likely, in SDE's opinion. Finally, Paul is continuing to record new material and told readers of his website that he has been working with American producer Andrew Watt. Despite that, I doubt we'll get a new album in 2023.
---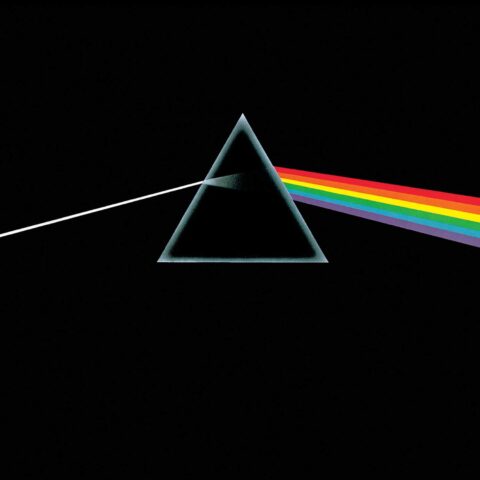 50th anniversaries
One way to predict reissue activity is to consult the 'crystal ball' of anniversaries. Band on the Run is of course not the only album celebrating 50 this year although that significant birthday doesn't always guarantee a reissue. Pink Floyd's classic The Dark Side of the Moon reaches its half-century although there will definitely be a physical box set, with a new Atmos Mix, for that particular title.
In the five years since Roxy Music's 1972 debut was reissued we've had no further activity in terms of expanded studio albums. This year actually marks the 50th anniversaries of both For Your Pleasure and Stranded but as far as SDE can tell there's been little progress and it's neither is looking likely.
Elton John is another prolific artist who released two albums in 1973: Don't Shoot Me I'm Only The Piano Player and Goodbye Yellow Brick Road. The later was reissued back in 2014, although the label didn't exactly push the boat out and the 4CD+DVD package, with its disc of contemporary artists tackling songs from the album, wasn't particularly well received. With Elton's profile as high as ever, and with UMC now really committed to putting out high quality reissues for him these days, I could see them 'having another go' at this album, perhaps in the style of last year's Madman Across The Water. If not, then Don't Shoot Me I'm Only The Piano Player will be the likely candidate.
David Bowie also released a pair of albums in 1973 with Aladdin Sane and Pinups, however we are unlikely to see an expanded reissue of either since Warners have fallen slightly out of sync by delaying the Hunky Dory reissue (Divine Symmetry) until November last year. This means a reissue of The Rise and Fall of Ziggy Stardust and the Spiders from Mars is now overdue (the album was actually 50 in June last year). This is obviously a big record for many people and having missed the anniversary anyway, the label will take their time and we may have to wait until the end of the year again. Let's hope packaging and presentation keeps consistent with both Divine Symmetry and Conversation Piece. Those sets have the advantage of not requiring vinyl to be pressed and so lead times will be shorter.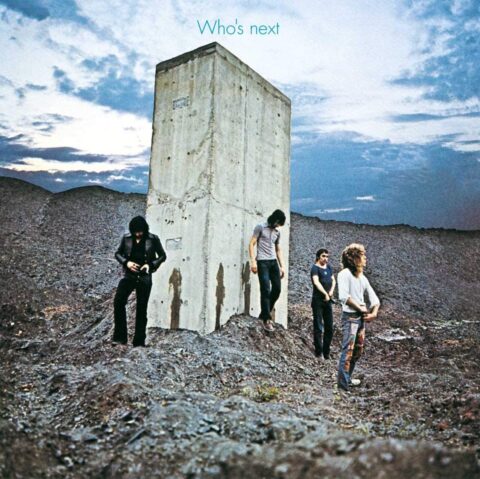 The Who's Quadrophenia is 50 in 2023 but it's 1971's Who's Next that will be reissued this year (there was a super deluxe of Quadrophenia in 2011, of course). We know about the Who's Next box because Pete Townshend told us even if the original plan was for a release last year. It It's going to be a very big box and a very big deal; Steven Wilson has created a Dolby Atmos Mix which will be something to look forward to.
John Lennon's Mind Games is also 50 this year and we should indeed get a significant deluxe edition of that album with the usual array of 'Ultimate Mixes'. Some Time In New York City is basically done, but after initially being touted for 2022, it has been shelved for the time being.
In terms of George Harrison, as well as the SDE-exclusive blu-ray of Concert For George (which is shipping in late Feb) we may well get a reissue of Living in the Material World, Harrison's 1973 follow-up to All Things Must Pass which features the hit single 'Give Me Love (Give Me Peace On Earth)'.
Other notable albums that turn 50 this year include Stevie Wonder's Innervisions, Lou Reed's Berlin, Mike Oldfield's Tubular Bells, Genesis' Selling England By The Pound and ABBA's Ring Ring.
---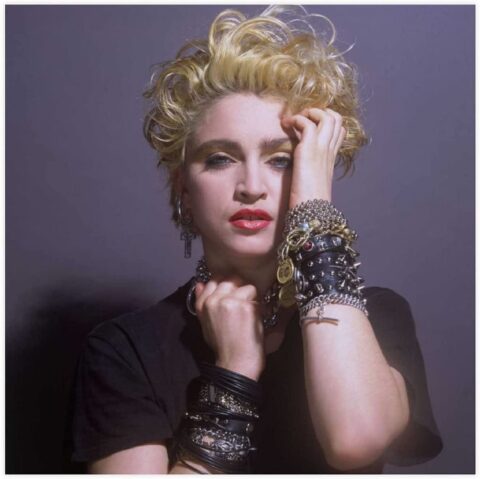 Madonna
Madonna's career-spanning partnership with Warner Music Group that promised a "multi-year catalog series", was announced in August 2021 and last year the label delivered the first proper release with the Finally Enough Love compilation, which was a bit of a mixed bag. SDE is expecting the first album reissue in 2023 which will be Madonna's self-titled debut album. This makes perfect sense, since it's 40 years old in July. It will be very interesting indeed to see how comprehensive the package is and how Warners will choose to present it, because it will set the tone for the campaign for years to come. Madonna has a reputation for doing what she wants – not necessarily want fans want – and we were told that she is "personally" curating these sets, which does set a few alarm bells ringing, even if those kinds of statements can be taken with a pinch of salt (is Madge really sitting at her laptop checking Discogs listings in case she's forgotten about the Peruvian radio edit of a certain single?).
---
Following on from the Antidepressant re-release in 2021, Lloyd Cole's 2003 album Music in a Foreign Language will be reissued in 2023. It has been remastered and will include a 10-track bonus album of Lloyd's rough mixes before other musicians were brought in. According to LC it's "quite different" to the final version.
Duran Duran's Medazzaland has only just been re/issued on CD and vinyl but an expanded deluxe edition will follow, possibly in the first half of 2023, which will come with bonus material and demos. We know that Depeche Mode will start their Memento Mori world tour in March and they will deliver a new album of the same name, presumably around the same time. Peter Gabriel is another artist who has announced a tour without offering details of the album, but, like Depeche Mode, if he wants to sell records off the back of the tour, his new album I/O will need to be available by May, when the gigs start in Poland.
The Lilac Time will deliver a new album which will be available "at the earliest" (according to Stephen Duffy) in August 2023. A triple-disc edition of the band's 1991 album Astronauts will emerge around October time. Everything But The Girl are issuing their first new studio album in over 20 years this year and it's almost exactly three years since the Pet Shop Boys last album Hotspot was released, so there's a reasonable chance they'll deliver some new material in the next 12 months. There is actually confirmation of some PSB archival activity already, since their 2023 edition of the book Annually will come with an exclusive four-track CD called 'Lost' which features 2015 demos of previously unreleased songs. Sadly, this seems to be available in the UK-only (link here).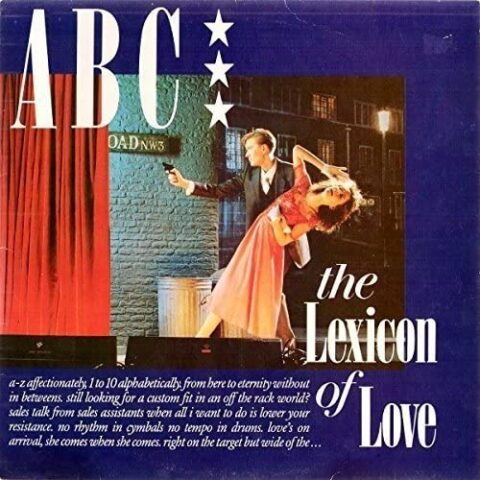 40th anniversaries
Where there is a 50th anniversary, there will naturally be a 40th anniversary and 1983 was clearly a significant year with plenty of great albums released. Tears For Fears' The Hurting comes to mind and while the box set from a decade ago (co-curated by yours truly) delivered virtually everything you could want, it didn't include any spatial audio. We know that ABC's Lexicon Of Love has had the Dolby Atmos treatment, because Martin Fry keeps going on about it but the box set ("a fully expanded release of The Lexicon of Love") is not likely to appear until the summer, roughly a year late.
Eurythmics' Sweet Dreams album was actually released 40 years ago tomorrow, but the lack of Eurythmics reissue activity has been one of the major disappointments in SDE's lifetime. It has been almost 18 years since any Eurythmics album has been expanded which is simply not good enough. Even the admittedly decent vinyl reissues were nearly FIVE years ago. What's going on? Dave Stewart has often complained that the Sony is simply not interested and the fact that there was zero release activity in the year they were finally inducted into the Rock and Roll Hall of Fame speaks volumes. When the band chatted to SDE back in 2018 Dave told us "I was just amazed that they [Sony] had woken up and realised that Eurythmics existed on their label!". It seems they woke up but then fell asleep again.
The Thompson Twins rather brilliant Quick Step and Side Kicks album is 40 this year and, rather like the Eurythmics, the band have been neglected over the years. We've had the odd coloured vinyl reissue (from boutique label Vinyl 180), but it has been almost a decade since the SDE-curated 'Remixes and Rarities' 2CD set. I am hearing 'noises' about possible activity although whether anything will emerge in 2023 remains to be seen.
Heaven 17's classic The Luxury Gap is 40 but any kind of reissue seems unlikely since Demon rather exhausted the archive with their 2019 Play to Win sets. Malcolm McLaren's influential Duck Rock album is another album from 1983 that fans would love to see reissued and expanded, but despite being produced by Trevor Horn, this album was never a ZTT release and it seems as if there are rights issues.
1983 is the year of Frankie Goes To Hollywood's Relax and we know that Universal Music bought ZTT a few years ago and have so far only dipped their toe into the commercially rich waters of Frankie, with a RSD release, the cheapo 3CD Essentials collection and a few 'vanilla' CD and vinyl album releases. Expect a deeper dive into said waters later this year and talking of Trevor Horn, the producer will be Reimagining the Eighties once again for another volume of of re-recordings with guest vocalists (including Toyah doing Relax, apparently!).
The Police's Synchronicity reaches the 40 milestone, but sod that, where's Regatta De Blanc? Nearly 18 months ago Andy Summers told SDE "a four-disc version of Regatta De Blanc is coming". From what SDE can gather there's a Sting-shaped blockage in the pipeline and until that can be addressed The Police reissue activity will focus on entrées and desserts (like documentaries and vinyl picture discs) and will skip the main course.
Paul Young's No Parlez has earned a reputation as a charity shop staple, but when you sell a million copies of your debut album in the UK, that's a lot of product floating around. The 2008 double-CD 25th anniversary of No Parlez was both flawed and lacking in ambition and since then, even more archive material has emerged via SDE-related projects including the 2012 Remixes and Rarities set (Cherry Red), the 4CD Tomb of Memories deluxe package (from Sony) and the CD singles box courtesy of Edsel. That's not to say a great No Parlez box set couldn't be put together and with it's layered eighties production, it's an album that is crying out for a Dolby Atmos Mix. Whether anything is in the planning is not clear but I can tell you that Paul Young will release a new album in 2023 called Behind The Lens. I've heard it and it's excellent.
---
2023 is going to be a big year for Steven Wilson and his fans. With the Porcupine Tree revival almost at an end (a few festival appearances this summer are likely to be the band's "final" shows) focus will move on to Wilson's first studio album since 2020's The Future Bites. The Harmony Codex features 10 tracks (including a song with regular collaborator Ninet Tayeb) and clocks in at 65 minutes. It is a move back to more conceptual waters with a number of very long, complex numbers. Actually there is more news on Porcupine Tree. The band's 2005 album Deadwing is getting the full 3CD+blu-ray deluxe reissue treatment in book style like the In Absentia reissue of a few years ago. This is slated for release in March and can actually be pre-ordered already via Amazon in the USA. Finally, Storm Corrosion was Steven Wilson's 2012 musical collaboration between Mikael Åkerfeldt of Swedish progressive metal band Opeth. Wilson has created a Dolby Atmos Mix of the album of the same name and there will be a physical reissue at some point in 2023.
---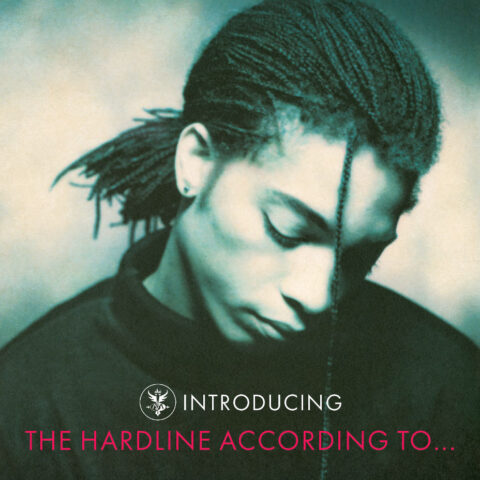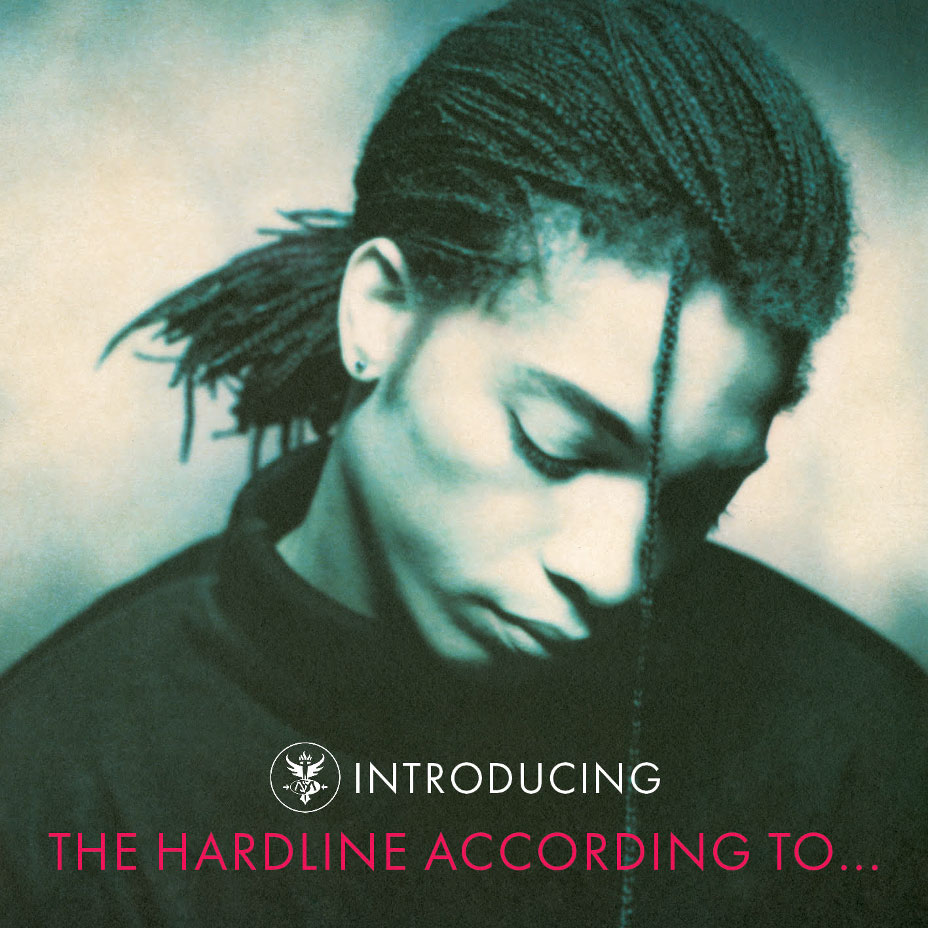 SDE hopes we finally get a Prince reissue in 2023 although nothing appears certain at this moment in time. We know that a deluxe of Debbie Harry's debut solo album Koo Koo is coming in April and a 5LP vinyl super deluxe edition version of The Flaming Lips' Yoshimi Battles the Pink Robots will be released the same month (you can pre-order from Amazon in the USA and Amazon in the UK right now).
Sony are working on a Wham! singles box set and after the Dolby Atmos of Terence Trent D'Arby's 1987 album Introducing The Hardline was made available on streaming last year we can surely expect an actual physical box set to finally emerge this year. Like the streaming version, this will be issued under the name Sanada Maitreya.
Kate Bush is an artist SDE and its readers are always interested in. If 2023 comes and goes without another studio album then it will be a new record gap between long-players beating the 12 years between 1993's The Red Shoes and 2005's Aerial. A new record seems more likely than any kind of reissue activity although "more likely" still means "not very likely" in the world of Kate Bush. Her refusal to restore her excellent promo videos and release them on blu-ray continues to frustrate and her one and only 'best of', the now incorrectly titled The Whole Story, will be 37 years old this year. The dream project would be some kind of retrospective that brought today visuals, such as videos, TV appearances with an updated retrospective with singles and rarities. Her end-of-year message to fans in 2022 was sweet and compassionate as ever, but typically told us nothing about what she was up to, professionally.
SDE Surround Series
I'll finish on a word about the SDE Surround Series. One of my highlights last year was this new initiative that saw SDE partner with labels to bring you exclusive Blu-ray Audios featuring spatial audio (Dolby Atmos and 5.1 mixes) of new and classic albums. We managed to announce seven products, which I'm very proud of. This will continue into 2023 and the goal is to attempt to bring you at least 12 releases this year. There's potentially some very exciting titles that I can't talk about yet, but rest assured I know what you like and will do my very best to deliver a diverse and interesting selection. Number seven in the series, but actually the eighth release (remember Concert for George was #6.5) should be announced in the next few weeks. Thanks once more for your enthusiasm for the SDE Surround!